Kyle Hunter and Robert Ronci, co-owners, have paired their formidable musical repertoires and talent affiliations from around the globe to bring a distinctive differentiation to the music product placement space. Their range of clients include Calvin Klein, Les Mills, The New York Times, Vans, Forever 21, Marie Claire. Kyle talks to us about his work at RhythmCouture…
indieactivity : Hello Kyle. It is great to meet and to talk with you. Can you briefly introduce yourself: a short autobiography, your background and general entrepreneurial interests?
Kyle Hunter : It is a pleasure, thanks for having me. I am the CEO and co-owner of RhythmCouture. I have been within the music industry for over twenty years. My professional musical background includes music projects with mainstream Grammy nominated musicians, handling ghost-writing, music licensing, and music production.
indieactivity : Let's focus on you: professional and leisure until this moment running RhythmCouture. How did it all kick off?
Kyle Hunter : I grew up in Queens NY, and was raised by my parents. My mother was a graduate of Harvard University, and an educator for the New York City Board of Education. My father was a member of the United States Air-force and later went on to become a successful businessman. Growing up I started creating music and distributing it independently under my moniker K. Sparks.
Those independent releases eventually gained significant traction and I garnered the attention of major record labels. Subsequently I collaborated with major musicians such as, Kanye West artist KiD CuDi, Rapsody, Nick Cannon, and various others. From that point I began generating radio play on major radio stations, and receiving recognition in major publications. I later was signed by a music agent to create custom music for TV and film. After receiving hundreds of successful placements within television and film, I branched out and formulated RhythmCouture.
indieactivity : At RhythmCouture, it is all about the application of music. Educate us about what you do and how you do it. What does RhythmCouture do?
Kyle Hunter : My primary responsibilities include new business development, contract negotiation, differentiating our brand/market positioning, and forecasting trends/trend analysis, and overseeing the overall operations of our company. In regards to specifically what our company does, RhythmCouture is a music licensing company. We provide curated high quality musical content for film, TV, ads, videographers, and all forms of media. Myself and business partner Robert Ronci work cohesively to ensure RhythmCouture remains at the cutting edge of the music licensing industry.
indieactivity : When you formed your company – what was the original motivation for its formation? What brand are you building? Do you have a unique selling point?
Kyle Hunter : When initially forming RhythmCouture, myself and Robert had several business discussions in regards to changing the landscape of musical licensing. Prior to RhythmCouture we observed that lots of the music being distributed by sync companies was generic stock music. Being musicians ourselves we felt it would be impactful to form a company that has curated high quality content. So the focal point has always been very straight forward, to provide the broadest and most eclectic catalogue featuring the highest caliber musicians and par none music production. The RhythmCouture brand exceeds expectations delivering on our creative commitment to marry the message and the music: RhythmCouture, when your message and the music really matters.
indieactivity : What was the first project out of the gate? Explain the nitty-gritty of the first project. How does this compare to projects today?
Kyle Hunter : The first project out the gate for RhythmCouture was for Les Mills fitness routine entitled Grit. They were seeking an upbeat song for their fitness routine and we ended up providing them with an uptempo viral composition that was perfect for their exercise. That song went on to be distributed globally with their fitness routine package. Compared to projects today it's essentially the same method. We cater every project to ensure we exceed the individual needs of every client.
indieactivity : You must don several hats on a film production, the measure of your input will require intellect, effort, tenacity, skill (…you know better). What does it take for you to deliver a project with these qualities?
Kyle Hunter : Proper vision and passion. Those are the two key ingredients when it comes to successfully transitioning music to any medium. Essentially I make sure I have a firm understanding of what is being requested in terms of the music. Secondly, once I have that understanding I can enlist musicians within the creative process that will provide the proper passion and musical execution. Those two elements ensure every composition we provide exceeds expectations.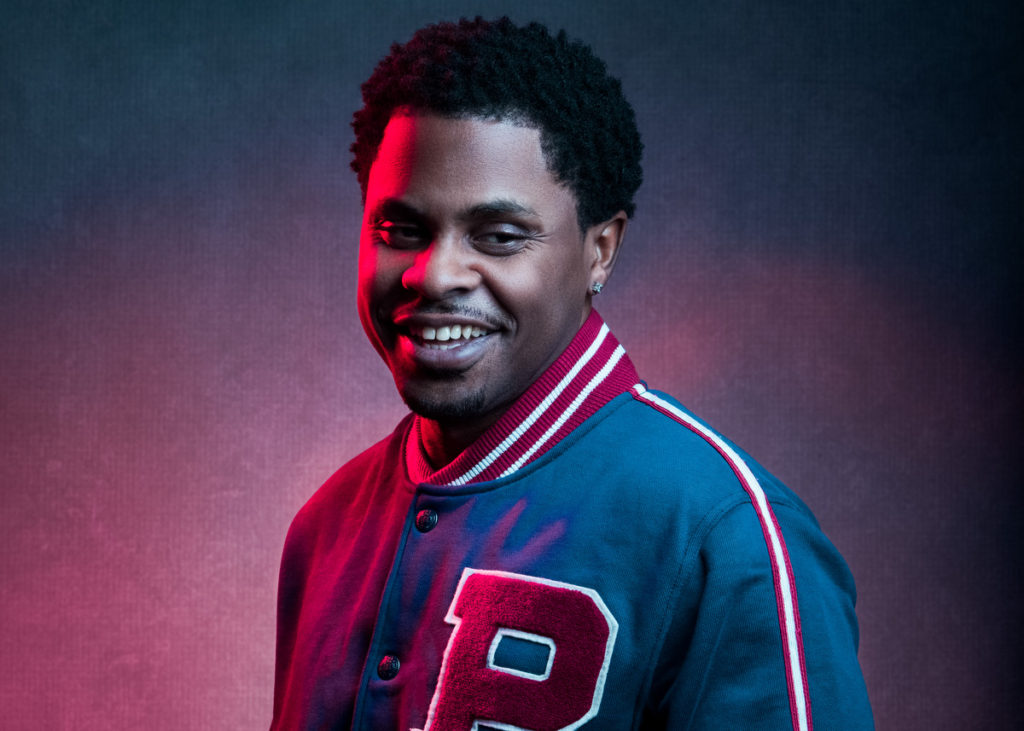 indieactivity : How does RhythmCouture work on independent projects? Film? Music?
Kyle Hunter : When working on various projects the approach is typically the same. Initially companies contact us requesting a certain feel or musical vibe. From that point we review our artist roster and decide which of our musicians would best fit the project scope. From that point moving forward we provide music to the client and take it from there. Often times the client will let us know if what we provided suites their needs, or they may request a custom composition for their project.
indieactivity : Where do you think your strengths lie as a CEO, producer and industry icon?
Kyle Hunter : That's a great question. To be an industry leader in a highly competitive creative medium it requires the synergy of 3 disciplines: a well-rounded appreciation for the creative process, honing the production skills to arrive at a superbly crafted product and ultimately as CEO applying a 360 degree vision to take a startup to the attainment of competitive market advantage. I would say the first strength which is critical to being in a position of leadership, is to set firm objectives and execute. Being able to understand what needs to be done, and ensuring it is completed within an appropriate time frame.
Secondly, understanding how people work. Sometimes in business people can have great business sense, but terrible interpersonal skills. If you have one without the other that's a recipe for disaster. One of my strong points are my interpersonal skills. Having the ability to "understand the mechanics of how people work", and "the things that really get them motivated". I utilize this a lot when dealing with employees, and consumers. It's not enough to simply tell someone verbally they are valued, but you also must show them through your actions on a business level. That has a massive impact on productivity.
Lastly, I'm a visionary so I'm always thinking ahead. I don't make decisions solely based on what's in front of me at the moment. I often think of multiple scenarios and how does this immediate decision affect the long-term.
indieactivity : Let's talk finance. How did you finance RhythmCouture? How do you break even? Tell us about your incubation period?
Kyle Hunter : As a startup company in the initial stages we had an advantage that most companies don't. I and Robert were already established veterans within the music industry. So we were in a position financially where we were able to fund RhythmCouture one hundred percent. This allowed us to be in a position of empowerment to make informed decisions, without being indebted to outside parties that may have adversely impacted our strategic decision making capability. From that point financially we more than broke even because we were creating custom music in addition to securing countless placements opportunities. Due to our pre-existing relationships and musical quality we had a relatively short incubation period of four to five months prior to things progressing consistently.
indieactivity : The music business presents opportunities: major record labels, ghost-writing, musical collaborations with various chart topping music etc.? These revenue points are crucial for a business, how does RhythmCouture draw revenue value from these avenues.
Kyle Hunter : We realized initially that diversification is necessary for sustainability. The more avenues that we could successfully pursue and excel, meant that we would be able to sustain more longevity. So essentially we have a hand in every musical aspect. Ghost-writing, custom music production, sync licensing for television, movies, music for videographers, you-tubers, and etc.; we do it all. We also offer competitive unlimited monthly subscription plans offering the best pricing.
indieactivity : You have two production sites, do we say that's an expansion, or what do we call it? Will you franchise RhythmCouture?
Kyle Hunter : Our Company has two recording studios located between New York and Vermont. This allows us to have an increased output musically within both regions. We have several talented musicians on a global scale including, France, Italy, Spain, Germany, Belarus, and Dubai. However, we also have a cluster of musicians that reside within the New York and Vermont regions. In regards to franchising, that's not necessarily something we are interested in at the present moment. Our business model requires a very hands on approach to ensure that quality standards are consistently met across the board. We prefer to continue operating under our current business model.
indieactivity : Talk to us about your musical talents?
Kyle Hunter : I wear a few hats musically. I am a songwriter, music producer, and musician. I often write song compositions for other musicians and then shop the songs for feature placements. Those placements could range from actual television and film projects, or land on a musicians debut EP or album.
indieactivity : Let's talk another line of business, curated high-quality content (emphasizing quality over quantity). Generic stock music, and revenue sharing with musicians.
Kyle Hunter : That's a critical component that distinguishes our business model. When we first started RhythmCouture our primary focal point was and always has been quality over quantity. We noticed an over-saturation of companies with huge artist rosters, accompanied by thousands of mediocre songs. Quality over quantity is paramount, therefore we hand pick every musician that is chosen to be on our roster. From that point we then curate the content even further.
So essentially RhythmCouture picks the best music from the best musicians. In regards to revenue sharing that is another dynamic that distinguishes our company. Musicians were and continue to be taken advantage of in this current industry landscape. Several musicians want their music to be utilized for licensing in television and film, but they simply don't have the connections. Therefore they eventually sign agreements with other companies that may not necessarily have their best interest in mind, just to be afforded an opportunity to get their foot in the industry.
We have a duty to educate and ensure musicians are fully aware of the fundamental differences between RhythmCouture and other companies.
indieactivity : Tell us about marketing activities or efforts for RhythmCouture?
Kyle Hunter : We utilize various avenues for marketing purposes. Obviously living in a technologically driven society calls for the use of digital campaigns. So targeted digital marketing is emphasized when needed, but there is something else that I feel is even more important. Word of mouth is a form of marketing that has seemed to have fallen by the wayside, but it is honestly the best marketing we receive.
Clients that are satisfied with the high quality caliber music we execute, often provide countless referrals. From that point the word has continued to spread. For a lack of better words, we are essentially the music licensing industries best kept secret. When consumers want the best music for their projects, they know how to seek us out. That's largely how our slogan came to be developed "RhythmCouture, when your message and the music really matters".
We are fully aware that there are hundreds of other sync licensing companies, but our high quality curated musical library stands alone.
indieactivity : Tell us about RhythmCouture Placements?
Kyle Hunter : We've secured several notable placements within various industries. Producing music for corporations, television commercials, internet campaigns, television, short films, feature films, and radio. We recently composed and produced music for The New York Times 'The Outlaw Ocean' Project. This music was based upon the book 'The Outlaw Ocean' written by Ian Urbina.
Additionally we've provided music for fitness companies such as Les Mills, specifically for their Grit high intensity workout program. Other placements include VANS, Calvin Klein, Forever 21, Ralph Lauren, and countless others. Our placements consist of music that clients individually select from our curated catalogue, or customized requests that cater to each client's individual needs.
indieactivity : What else have you got in the works?
Kyle Hunter : We are presently working on film, television, and custom music ads for several companies. Additionally, we are in business discussions for expansion that would involve a select few sync companies. I can't immediately disclose all the details, but that would provide exponential growth in regards to expanding our brand globally.
I understand that collaboration is greater than competition. Aligning with like-minded business models that share our core values and respect for musicians is central to our success.
---
Tell us what you think of the interview with "Kyle Hunter" What do you think of it? What ideas did you get? Do you have any suggestions? Or did it help you? Lets have your comments below and/or on Facebook or Instagram! Or join me on Twitter @oladapobamidele
Follow Kyle Hunter on Social Media
Website
LinkedIn
Soundcloud
Facebook
Twitter
Instagram
MORE STORIES FOR YOU
The post Kyle Hunter CEO of RhythmCouture Surfs A Rare Industry Wavelength appeared first on indieactivity.