Malibu Crush – Two best friends from Pasadena pretend to be highly acclaimed film school students in order to declare their love for an ex-girlfriend living in Sydney Australia.
I am an actress, publicist, and reporter. A native Californian, I grew up just outside of Los Angeles. My first time acting was when I was eight years-old in acting class, although I did not start auditioning until my first year of college.
After taking time away until 2016, I returned to Hollywood where I began working as a host of online television network WCOBM. In 2017, I was on Fashion One Network's Reality Series, Fashion Dolls which aired across 175 countries in over 400 Million households. Other projects include 15 Seconds Fame by Joyce Chow which premiered at Cannes and was shortlisted for the Oscars, highlighting businesses as a host for Big Review TV, presenting at the Hollywood Now Film Festival, reporting for Backstage Weekly, and being the LA Correspondent for Waves & Runways. Additionally, I was one of the keynote speakers for iTalk Philadelphia and hosted the Red Carpet at iTalk Los Angeles.
Voyage LA, Cinderella of New York, Juwai, It Can By You, Live In Style Magazine, Buzzfeed, and CBS are just a few of the media outlets I have been featured on. After quarantine is over, my busy 2020 schedule is set to begin again with a starring role in the feature film, "Malibu Crush".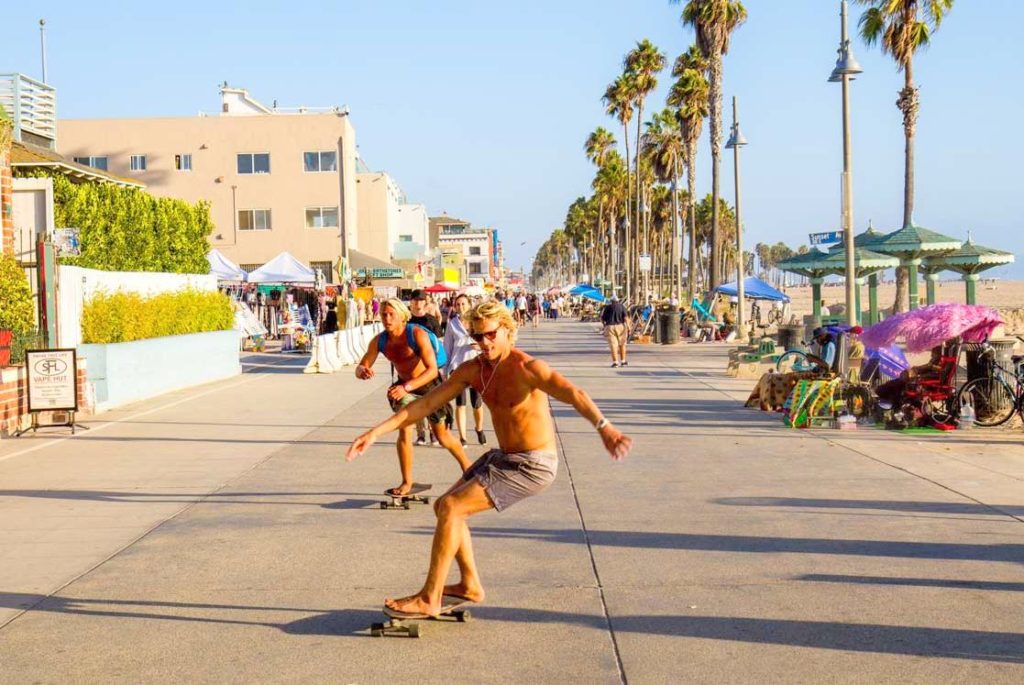 indieactivity : What acting technique do you use?
Jessica Ross : I always study the script thoroughly and prefer method acting because it teaches you how to use the experiences you've lived through in order to bring a character to life. Merging your own emotions and nuances to what's written on the script is what makes your performance unique from someone else's. For feature films, you usually have at least 3 months before shooting so I relish in the time I have to prepare, reading the entire script, mapping out my role scene by scene. For TV shows, you may only have a day or two to prepare so I read over the script, map out the important changes in the scenes but do not have time to really become the character like on film.
indieactivity : How did you get connected to the project?
Jessica Ross : I have worked with James on several projects before including the iTalk series. This particular time, James called me, told me he was working on an exciting new project, and asked me to read for the role of Bridget Van Ryan. I liked how the character is polished and intelligent, yet funny.
indieactivity : Let's take this project you did? How did you prepare for such a role: the cast, the physicality the terrain, the climate, weather and the demands of the project?
Jessica Ross : Production was halted due to the coronavirus. The entire world has changed, and James had to adjust some scenes to accommodate our new way of life once we are able to resume shooting. The terrain is now our living rooms since all of the rehearsals are now online. I have to be careful not to change my look for continuity. Also, I need to adjust my schedule because we do not have an exact date we can start shooting again. It's all about the script because we have no props, equipment or special effects.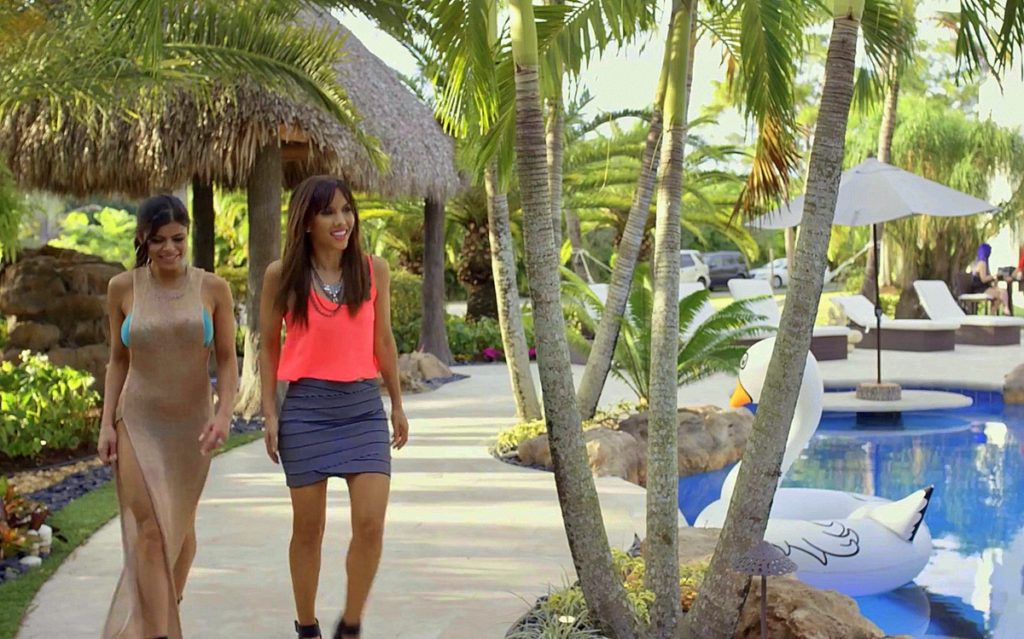 indieactivity : As one of the cast on the project, how did this 'choice' work for you?
Jessica Ross : Any time you are forced out of your comfort zone, you learn so much about yourself and become a stronger, more fearless actor afterwards. I feel in a way that the coronavirus can be turned into a silver lining. Because of our rehearsals on Skype, my improv skills are so much better than before. I have extra time to develop my character and work with the producers which you often don't get before shooting.
indieactivity : How do you create the character from a script into a person?
Jessica Ross : I first read the entire script. Then I write a story about the character. Where did she grow up? What does she look like? What are her interests? I create a person and a life around the character, so I can see the world from their point of view, keeping all of that information in the background of my mind before I make each choice for the role.
indieactivity : What part of the story challenged you when you read it? What drove you to get on the project?
Jessica Ross : I was drawn to the project because I feel the world could benefit from a good comedy right now. I like that I am playing a character that is very impactful yet is also part of an ensemble cast. Part of the story that challenged me is that I would make a lot different choices than Bridget so I have to completely understand her point of view no matter how different it is than my own.
indieactivity : Explain one creative choice you took on set of this production?
Jessica Ross : When filming, I am very respectful of the protocol. I know that the writers spent a long time on the script and the cinematographer has set up the shot for me to do as the script says so I would never change that. However prior to shooting, I had some ideas about the direction of my character that I shared with the director.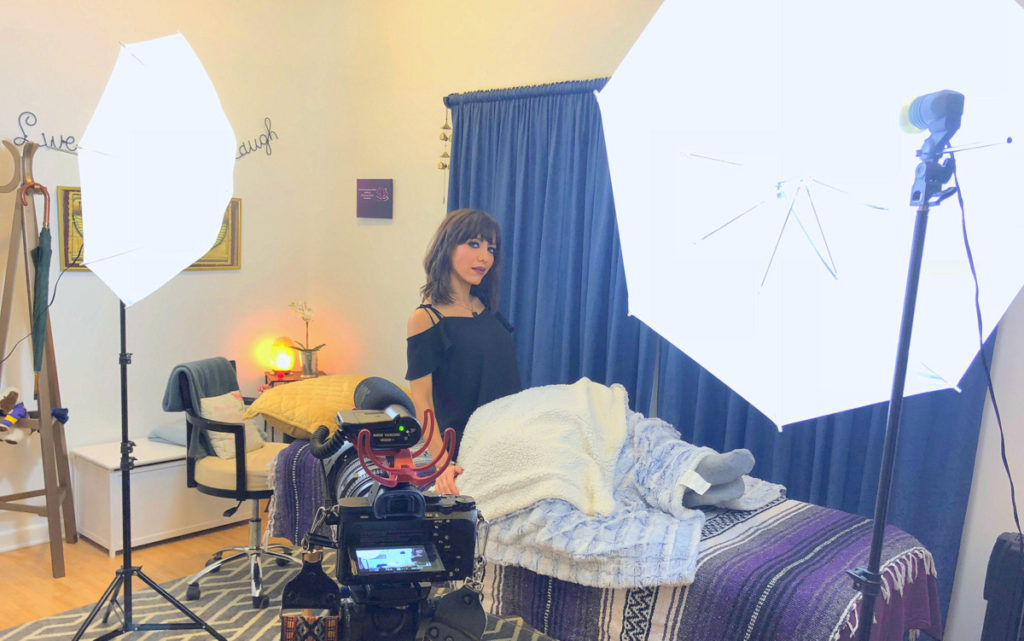 indieactivity : You're not new to indie films. What do you enjoy about the work that keeps you working?
Jessica Ross : I enjoy visiting new locations that I have never seen before and meeting interesting people from all over the world.
indieactivity : Give an example of a direction you received from the director during the production?
Jessica Ross : In one scene, I interpreted that my reaction should be shock and horror but James demonstrated that the guys are harmless, not dangerous. Another stand out direction is when James reminded me that Malibu Crush is a comedy and to not over rehearse. Compared to drama, the emotion in comedy is more outward and correlated to the entire situation rather than the scene. Also, James must coordinate our rehearsals over Zoom and Skype which creates some unique challenges.
indieactivity : How did you collaborate with your cast members from scene to scene?
Jessica Ross : We communicate a lot via group texts on WhatsApp. Now, all of our collaboration is done virtually whether it's on Facebook, Zoom, Skype or Instagram. The time difference can be an issue – Sydney is 17 hours ahead of Los Angeles.
indieactivity : As main cast on the film, describe the feeling of responsibility that you shouldered. Where you scared? Out of business did it fire you up? What scenes where difficult to shoot?
Jessica Ross : It excites me because this is a very funny film, right now what all that is going on, people need positivity. I like the idea that watching the film can put a smile on someone's face. At the same time I am scared about how the future is going to look after the coronavirus. Will people still go to movie theaters? Will they still be in business as many companies look like they may go under before this is over?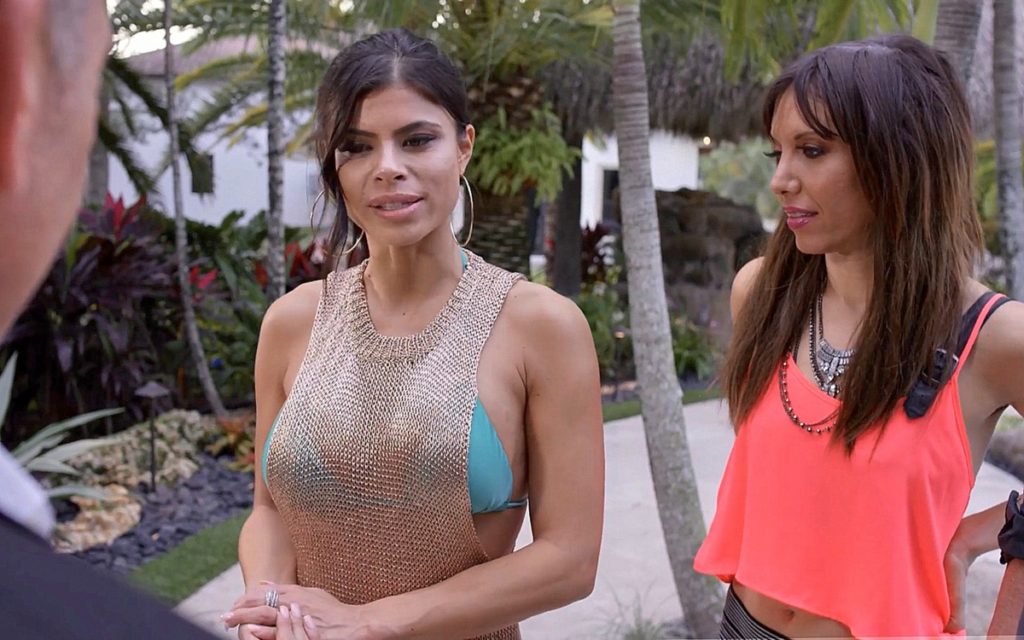 indieactivity : What did you take away from the film production?
Jessica Ross : I took away how incredibly lucky I am. Just being able to work on a film is an honour. I have become much savvier from having to do everything virtually.
indieactivity : What do you like most about the director, and his/her collaboration with his/her team?
Jessica Ross : I have worked on several projects with James before. When you already know each other, it doesn't feel like a job which makes a huge difference because you can easily be on set for over 12 hours each day during filming. I like that James is very organized, and able to stay calm under all the additional stress we've had to deal with due to production being halted.
indieactivity : What is next for you?
Jessica Ross : Make up for lost time! I signed with a new agent right before everything shut down. In addition to Malibu Crush, I am working on a TV show that I will be announcing soon, continuing with the inspirational iTalk event series, and modelling in a fashion show this summer that was originally scheduled in March.
indieactivity : What advice do you give actors regarding what you learnt on the project?
Jessica Ross : I cherish the opportunity to be a part of a film with friends and a good crew that understands each other. It's not always the case that people get along or that the cast and crew work well together. I learned the importance of being flexible in order to achieve your goals and succeed. When production was announced at the end of 2019, none of us could have ever imagined the effects of the coronavirus. We had to be able to adapt without any notice whatsoever!
---
Tell us what you think of the interview with "Jessica Ross on her new movie Malibu Crush". What do you think of it? What ideas did you get? Do you have any suggestions? Or did it help you? Lets have your comments below and/or on Facebook or Instagram! Or join me on Twitter @oladapobamidele
Follow Jessica Ross on Social Media
IMDb
Facebook
Twitter
Instagram
MORE STORIES FOR YOU
Meghan Weinstein's Timely Commentary on Social Media Continues Post-Production in Quarantine for a Hopeful 2020 Release
The post Malibu Crush: Jessica Ross is Fascinating in Her New Hollywood Movie appeared first on indieactivity.