Letia Solomon's topical film The Cypher focuses on a man who struggles with his identity and sexuality. This crucial film will have its World Premiere online as part of Tribeca's Online Film Festival on April 15th, after the festival was postponed due to the Coronavirus outbreak.
Synopsis: A young man, Khalil must defend his identity during a freestyle rap competition in Philadelphia.
Director Letia Solomon is an African American filmmaker from Los Angeles who wrote and directed Elevate which won Best Student Film at the 2017 Philadelphia Independent Film Awards and Co-Founded the African World Film Festival in Detroit, MI. Now at USC's School of Cinematic Arts, her thesis film The Cypher blends freestyle rap written by Nick Brooks and film score lead by Emmy Award winning Matthew Head to bring the vivid battle arena to life.
Executive Producer Ben Cory Jones currently serves as Consulting Producer of the BET series, Games People Play. Most recently, Jones served as showrunner of the BET comedy, Boomerang in which he co-created and executive produced alongside Lena Waithe. Notably, Jones served as writer and producer on the acclaimed HBO comedy series Insecure which is executively produced by Larry Wilmore starring Issa Rae and he wrote for WGN's groundbreaking slave rebellion epic Underground which was produced by John Legend and run by Misha Green & Joe Pokaski.
The Cypher was Co-Produced by Anne Rene Brashier and C. Craig Patterson. Brashier directed the LA Webfest award-winning web series Corporate and Patterson's screenplays have received accolades from The Blacklist, Sundance Screenwriters Lab, and Cannes Screenplay Contest.
Writer Wes Akwuobi, from Queens, New York, gave in to his lifelong passion for storytelling by pursuing an MFA at USC's School of Cinematic Arts. Both Letia and Wes work to develop and produce films that uplift the voices of underserved communities.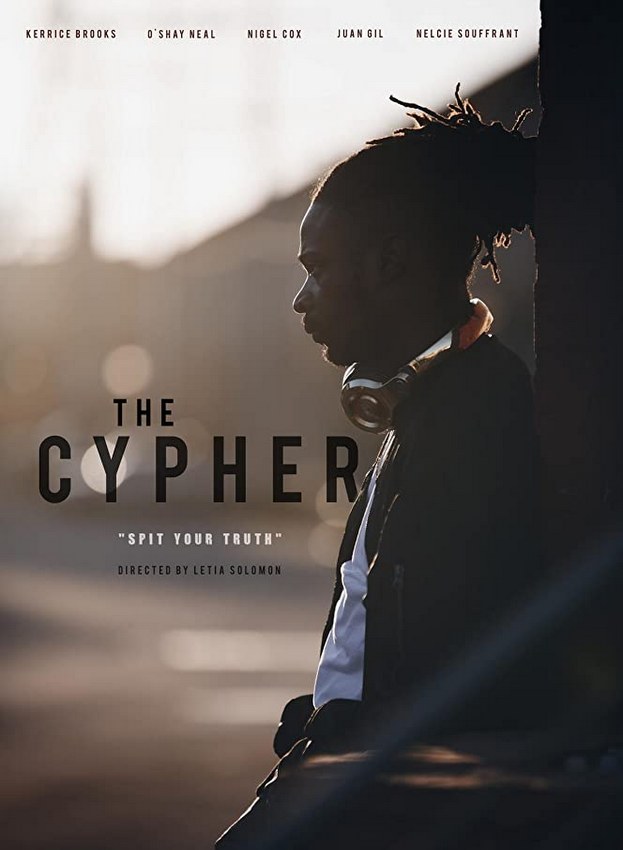 ---
Tell us what you think of the "The Cypher". What are you thinking? What more information do you need? Do you have any suggestions? Or did this help you? Lets have your comments below and/or on Facebook or Instagram! Or join me on Twitter @oladapobamidele
Follow Letia Solomon on Social Media
Website
IMDb
Facebook
Instagram
Vimeo





MORE STORIES FOR YOU
The post The Cypher by Letia Solomon focuses on Black Masculinity in Hip Hop appeared first on indieactivity.