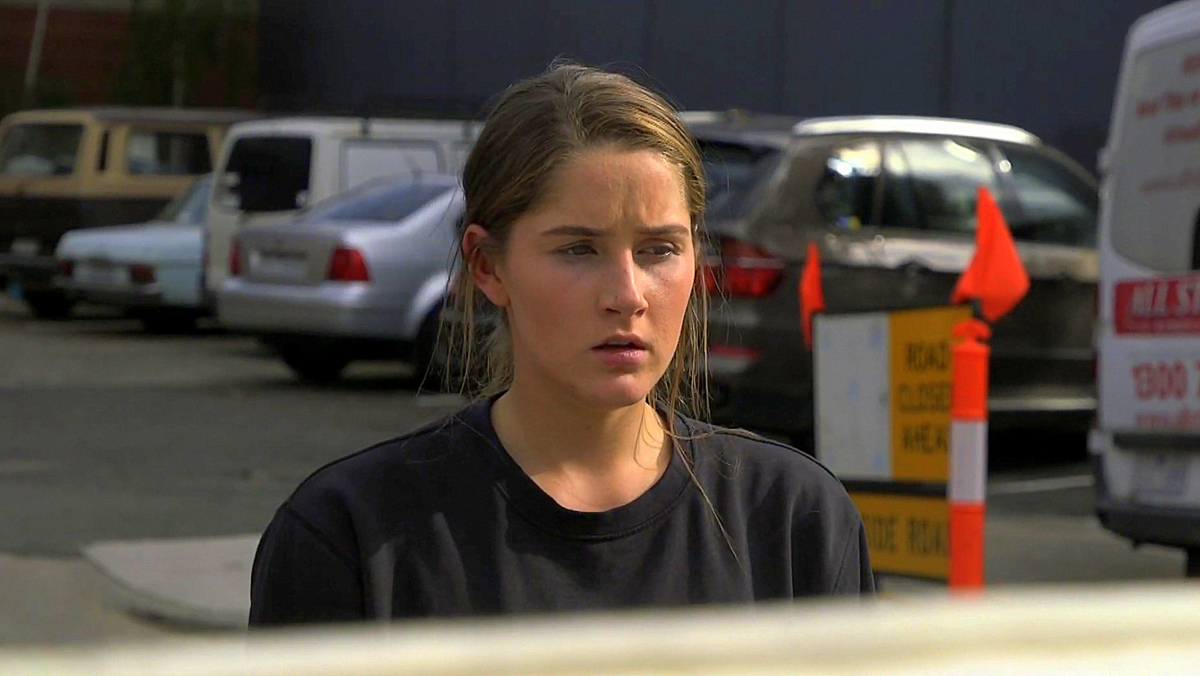 indieactivity : Give us an autobiography of yourself?
Kira Nelson : I'm actually quite new to acting! I mean it's always something I thought about pursuing but I think I was too shy to actually start. Growing up in a small town it was very intimidating to pick a career path that isn't seen as "conventional" to everyone. Once I finished high school I went straight into university and completed a year of business management and don't get me wrong I love learning but it wasn't something I could see myself doing for the rest of my life. After that year I decided to take a gap year and travel and begin acting classes and it was only a few months after that was when I withdrew from university to focus on my acting. It honestly felt like a weight was lifted off my shoulders because I knew I was doing the right thing and now here I am learning new things about acting every day and having so much fun! This short film is actually my first time acting on camera besides classes.
indieactivity : What acting technique do you use?
Kira Nelson : I really couldn't say I use a certain acting technique, even though I have practiced and learnt about some, there's so many! I always try to connect with my character in an way that I can make it somewhat relatable to me connecting it to experiences I've had so I can make the scene as relatable and real as possible
indieactivity : How did you get connected to the project? Did you have to audition? If you did, would still have got the part?
Kira Nelson : I found the casting online! It had a brief description of what the short film was about and once I applied they sent me the script to go over and I sent them through my showreel and I got it from there. Usually you would go through an audition process but I was lucky enough to be picked early on.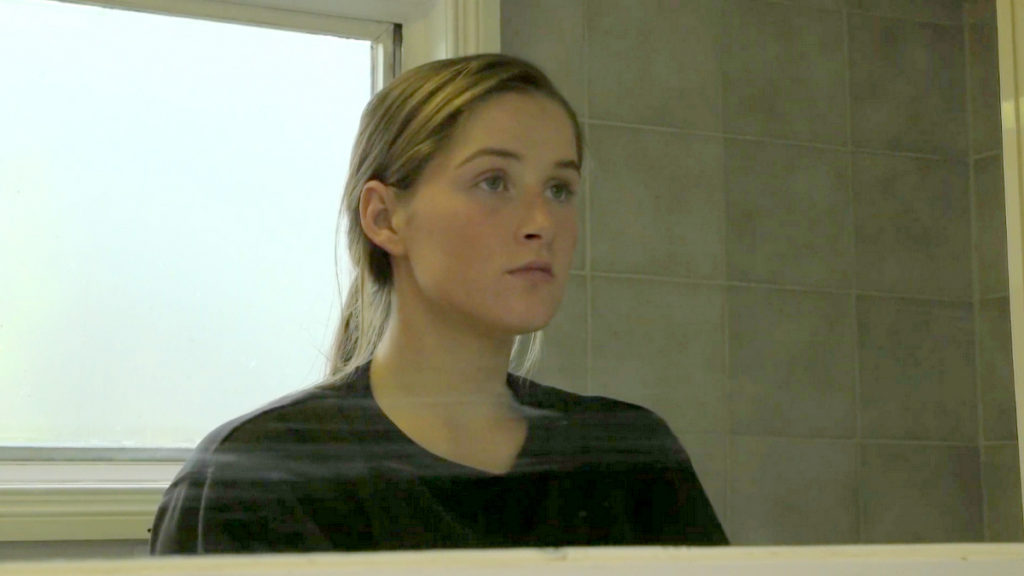 indieactivity : Let's take this project you did; how did you prepare for such a role: the cast, the physicality the terrain, the climate, weather and the demands of the project?
Kira Nelson : I think when I'm not prepared I get pretty stressed so I like to be as prepared as I can be. I do read over the script multiple times and learn that and breakdown the script to make it clearer for myself and to connect better. With this short film being based around such a serious topic I wanted to make sure I was going to represent the issue in the most realistic and honourable way I could, I wanted to make sure that it showed that everyone goes through things differently and no one will process things the same, it all takes time.
indieactivity : As one of the cast on the project, how did this 'choice' work for you?
Kira Nelson : I'm so happy I decided to be a part of this film I think it's an amazing opportunity to be a part of something that really bring attention to such important issues, not only sexual assault but also family relationships, when Ally was ready she went to her mum for comfort and to really help her work through this.
indieactivity : How do you create the character from a script into a person?
Kira Nelson : Nawal, the director, was so helpful with making Ally come to life, she gave such great direction every scene of how she wanted it to lay out and creative feedback to bring Ally from paper to camera and portray her in a way that fit the film. Everyone who worked on the set was amazing so it felt very comfortable during filming.
indieactivity : What part of the story challenged you when you read it? What drove you to get on the project?
Kira Nelson : When I read that the script was based around a girl being sexually assaulted I knew it was such an important film bringing awareness to such strong issues. Being developed around the same time as the Time's Up Movement this film touched base on such an important issue.
indieactivity : What do you enjoy about the work that keeps you working?
Kira Nelson : I love that acting gives you so many opportunities so interpret different stories and become different people it gives you the chance to connect to so many people watching and feel as though they have a connection to the film. I find acting can be so inspiring so I love that acting has the opportunity to impact people for the better.
indieactivity : How did you collaborate with your cast members from scene to scene?
Kira Nelson : Working through the scene with Ally's mum we wanted to make sure it came across as real and wasn't forced, we clicked really well and became comfortable with each other very quickly so it worked well when trying to deliver such an emotional scene such as that one.
indieactivity : What did you take away from the film production?
Kira Nelson : It was bittersweet when filming finished. I had so much fun filming and being around everyone else however I was so excited to see the final product. Taking part in my first short film really resonated with me that acting was something I truly enjoyed and motivated me to work harder to gain more opportunities.
indieactivity : What is next for you?
Kira Nelson : Continuously working on my craft! I'm looking forward to the opportunities this year will bring. Even though the industry has been put to a bit of a pause at the moment once things are moving again I'm looking forward to getting back into the audition room!
indieactivity : What advice do you give actors regarding what you learnt on the project?
Kira Nelson : Be yourself, when you're being yourself you'll be relaxed and comfortable and that will bring out your best work. Being vulnerable can make the most amazing films.
---
Tell us what you think of the interview with "Kira Nelson". What do you think of it? What ideas did you get? Do you have any suggestions? Or did it help you? Lets have your comments below and/or on Facebook or Instagram! Or join me on Twitter @oladapobamidele
Follow Kira Nelson on Social Media
Website
IMDb
Facebook
Twitter
Instagram
YouTube





MORE STORIES FOR YOU
The post Kira Nelson, Australian Actress Re-Enacts #METOO with 'Her Mattress' appeared first on indieactivity.