Circuit follows a young teen's romantic expectations which are dashed when she finds herself the victim of sex trafficking. Circuit stars Birgundi Baker as Blondie, Mariama Diallo as Jade & Sophia McDowell as Red.
Approximately 1.5 million women and children are bought and sold across international borders every year and exploited for sex or forced labor. 40% of victims of sex trafficking are African-American. The average age of sex trafficking victims are between 11 and 14 years old. The US is one of the Top 3 countries in the world for trafficking with more than 300,000 young people considered "at risk" for sex trafficking.
Synopsis: Lured by an older man with promises of love and protection, 16-year-old Savannah Jones' romantic expectations quickly fade as she finds herself trapped in the dark and devastating world of sex trafficking. Now called "Blondie," she stumbles her way through the hierarchy of girls, as she is forced to perform sexual acts for the wealthy. In the end, her efforts for rescue are dashed along with her hope and innocence.
---
Directors Statement: I strive to be as authentic as possible in storytelling. After learning about sex trafficking from my sister Shantae, who travels the world rescuing teens from sexual slavery, I decided to interview several survivors. Their stories changed my life forever.
'I'm not a victim anymore. I won't be a victim anymore.' a mantra said by survivor Cierra Robinson during our interview. Because the after-effects of trafficking can be so devastating, it can take a long time for survivors to start to feel normal and back in control of their lives, if ever.
As women shared their experiences of adapting back into society with us, restoration – the process of restoring one's life to normal, became a central theme in our movement. "When black girls are rescued through the criminal justice system we are forced to pay higher restitution fees, get more jail time, have to deal with biased family service officers, and we face care plans that are difficult or impossible to complete, leading to a return to-the-life," says Robinson.
At the time of the interview, Cierra had settled into a new home, a safer profession, and with the support of her new co-workers, had renewed contact with her family and friends; she was beginning to get her confidence back.
Cierra's success is rare as many of the women we spoke to felt that they weren't moving on positively, despite being free again. Some girls were taken as young as four years old, lack the social skills, education, and knowledge needed to survive and operate as functional adults in the world. With a lack of options and community to lean on, we seldom see women in this position thrive. Many end up back on the streets and committing to a life of crime.
---
Armie Hicks Jr., is an activist, actor and an established filmmaker in TV/Film Production. His Cinematic journey began at an early age while watching "Classic Films" with his Uncle Keith. And for lack of interesting roles offered black actors in North Carolina, Armie began making his films.
The key cast for Circuit are Birgundi Baker (Savannah 'Blondie'), Xander Bailey (Driver), Sophia McDowell (Red), and Pedro Isaac Chairez (Suit).
The crew for Circuit include writer, director & producer Armie Hicks Jr, executive producer Thomas Martin, Lisa Mazzotta, associate producer Victoria Arlen, Sol Guy, Dazelle Yvette, producer Lauren Herrel, Sophia Kapri, line producer Stella Williams, writers Sade Sellers, cinematographer David Keninger, casting director Lauren Herrel, sound designer Kevin Gamble, Sound Mixer Dan McNamara, production design Audrey Wolff, costume Audrey Wolff, makeup Jalisa Mosby, editor Claudia Castello, colorist Malgorzata Grzyb, assistant editor Alejandra Hou, music Pakk Hui colour correction firstname lastname.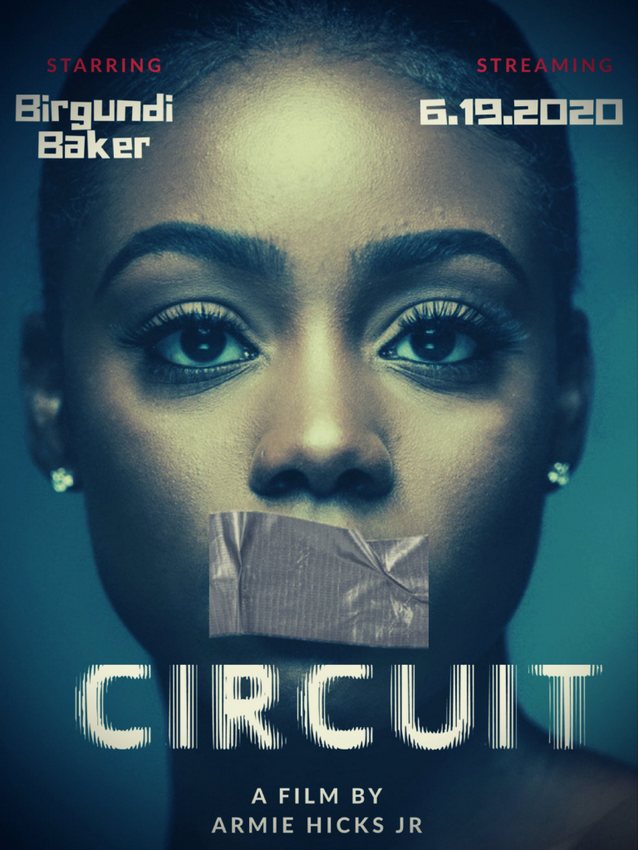 If you or someone you know is a victim of sex trafficking, call the National Human Trafficking Hotline at 1-888-373-7888. This raw and riveting tale of sex trafficking is dedicated the victims of this horrific crime.
---
Tell us what you think of the "news". What are you thinking? What more information do you need? Do you have any suggestions? Or did this help you? Lets have your comments below and/or on Facebook or Instagram! Or join me on Twitter @oladapobamidele
Follow Armie Hicks Jr. on Social Media
Website
IMDb
Facebook
Twitter
Instagram
Vimeo





MORE STORIES FOR YOU
The post Circuit by Director Armie Hicks Jr., Reveals Sex Trafficking in America appeared first on indieactivity.