Synopsis: BILL tells the story of a grieving widow who employs the dark arts to see her husband once more.
The film is a DIY Self Funded Short Film inspired by the Ghost our two young sons would talk to in the ceiling called 'Bill'. We were chilled to the bone and the events inspired this 3 minute film which premiered at the prestigious Encounters Short Film Festival 2019. The film was partially conceived as a challenge to shoot a short film in our own house, with our own props in just 1 day. Due to the COVID-19 outbreak our festival submission strategy has been cut short so we have decided to release the project online.
The film's official premiere was at FILM SHORTAGE (11/05/2020) who called it 'A simple, yet incredibly terrifying little premise'. Flip Screen remarked that it '…will haunt viewers longer then most big budget Hollywood horrors' and Realm of Horror said it was '…reminiscent of a Tales from the Crypt story'.
---
The cast are Roxanna Vilk, Chris Bianchi & Hugo Stanbury
The crew include Writer/Director/Producer: Dan Gitsham & Sophie Mair, Art Director/Costume: Sophie Mair, Director of Photography: Tomoi Summers, Sound/Music: Dave Colebrook, Editor: Dan Gitsham & James Taggart, VFX: Matt Harris-Freeth & Neil Giles, Camera Assistant: Jack Hayter, Production Assistant: Kate Fairhurst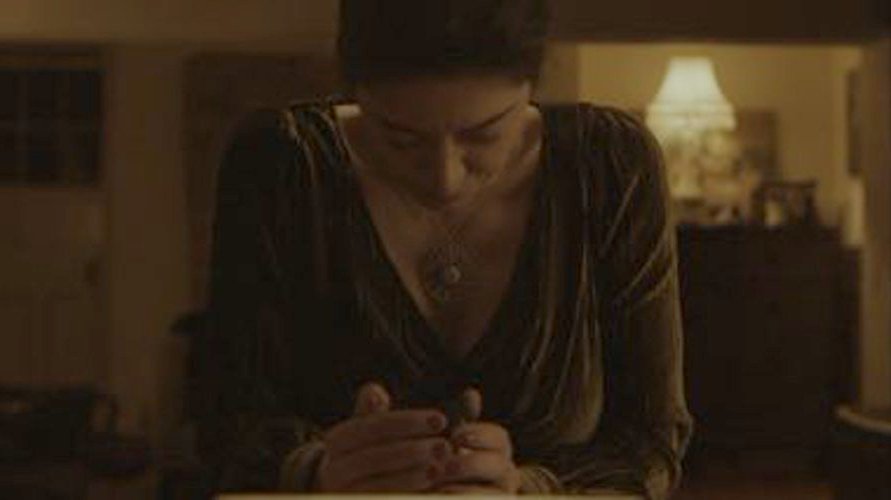 ---
About Sketchbook Pictures
Dan & Sophie are partners in life and film and have been collaborating in the world of genre since 2007. Their shorts have won a number of awards and screened at over 150 film festivals worldwide. Their UK Film Council funded horror ELLA starring ANTHONY HEAD (Buffy The Vampire Slayer) is currently available to view on ALTERand OMELETO. They are also in the final stages of post production on their most ambitious short to date THE THING THAT ATE THE BIRDS co-financed by ALTER and BFI Network. They are also developing their debut feature GINGER with the BFI.
---
Tell us what you think of the "BILL is a Scary Bite-sized Horror Film by Dan & Sophie of Sketchbook Pictures". What are you thinking? What more information do you need? Do you have any suggestions? Or did this help you? Lets have your comments below and/or on Facebook or Instagram! Or join me on Twitter @oladapobamidele
Follow Sketchbook Pictures on Social Media
Website
YouTube
Twitter
Instagram
Vimeo
The post Watch BILL, Scary Bite-sized Horror Short by Dan Gitsham & Sophie Mair of Sketchbook Pictures appeared first on indieactivity.