Hanxiong Bo's topical film Drifting focuses on a young man who struggles with his gender identity after being raised as a girl. This story was inspired by true events and was a semi-finalist at the 2019 Student Academy Awards. This film has been selected for San Sebastian Film Festival, Atlanta Film Festival, Busan International Short Film Festival and FilmFest Dresden International Short Film Festival, due to the Coronavirus outbreak, these festivals have been postponed until September.
Synopsis: Yan is an illegal second child born during the One-Child policy. To avoid government punishment, Yan's parents hid their oldest daughter in the countryside and raised Yan as a girl. Now a young adult, Yan struggles with his gender identity.
Hanxiong Bo is an LA-based filmmaker who was born and raised in Beijing. Hanxiong's latest film Drifting premiered at the 2019 San Sebastian International Film Festival where it was nominated for the Best Short Film Award. Bo's previous film Haircut was selected by multiple Academy Qualifying Film Festivals such as LA Shorts International Film Festival. Currently being the recipient of the Jack Nicholson Distinguished Student Director Award and the HFPA Directing Fellowship, his working credits include Distant Vision directed by Francis Ford Coppola and Assistant to the award-winning filmmaker Jennifer Reeder. Bo is currently developing his first feature film in L.A.
---
Drifting was produced by both Lisu Wu and Phoenix Wang. Cinematographer Joewi Verhoeven has worked on a wide range of feature films, commercials, short films, and documentaries all over the world. The Hollywood Reporter made a special mention of his work: "Dutch lenser Joewi Verhoeven's stellar images – bathed in yellow and blue in the past, and red and green in the present, make 'Ash' one of the most beautiful films to come out of China this year, in any genre."
The cast are Sanming Han (Father), Jiali Wang (Mother), Junxiong Wang (Yan-The son), and Bowen Hu (Little Yan). The crew Hanxiong Bo (producer), Yirui Guan (producer), Yilei Hao (producer), Luxi Wang (producer), Lisu Wu (producer), Summer Xinlei Yang (co-producer), Mingxu Huang (Musi), Joewi Verhoeven (Cinematography), Hanxiong Bo & Yinong Xia (Film Editing), Bijiao Liu (Poster Designer), Peiqi Duan (sound designer), Jedy Xu (sound editor), Justin Richards (colorist), and Xiaoyao Shen (assistant editor)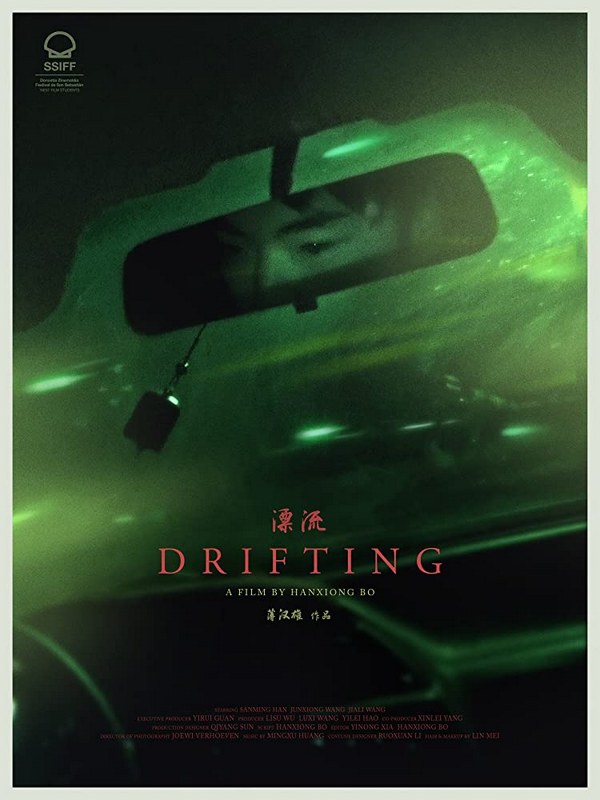 ---
Tell us what you think of the "Drifting by Hanxiong Bo delves into 1-Child Policy, China Gender Bias". What are you thinking? What more information do you need? Do you have any suggestions? Or did this help you? Lets have your comments below and/or on Facebook or Instagram! Or join me on Twitter @oladapobamidele
Follow Hanxiong Bo on Social Media
LinkedIn
IMDb
Facebook
Twitter
Instagram
Vimeo





MORE STORIES FOR YOU
The post Drifting by Hanxiong Bo delves into 1-Child Policy, China Gender Bias appeared first on indieactivity.