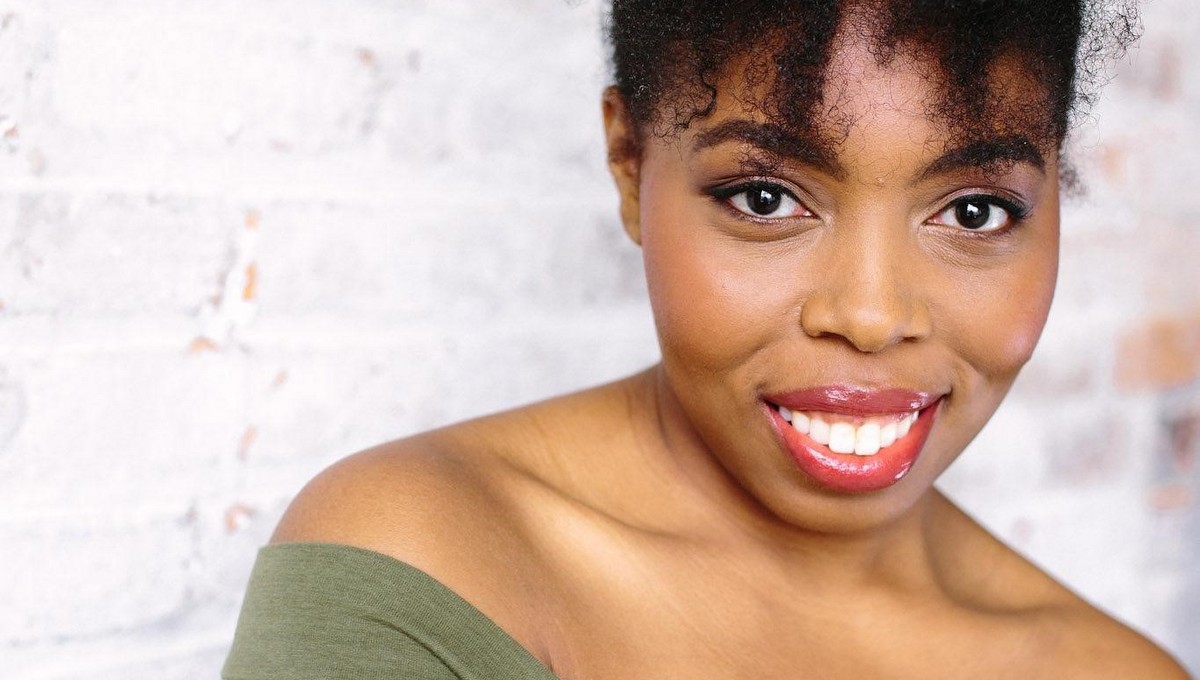 Whitney Andrews talks to indieactivity about her latest TV roles, acting, technique, pandemic focus and black representation.
We speak to Whitney Andrews who has been seen in Manifest (NBC), Gotham (FOX), Wu-Tang (Hulu) and Happy (Syfy) and has received a scholarship to pursue her dreams at Yale School of Drama. She talks to us about the journey so far, and essentially, her experiences within the industry as a black actress. Hello Whitney! Tell us about yourself
Hello! It is nice to be here! Well, I'm a New York based actor soon to be pursuing my MFA at Yale School of Drama. Like so many actors, it all started with my High School theatre program playing an Ensemble member in Beauty and the Beast. I grew up in a predominately white, affluent town so finding my niche within that world was key. I do not come from a family of artists and had never seen a play, so I had no idea what I was getting myself into. I discovered that there was a very full emotional life inside of me and I realized that this was an opportunity for me to explore those feelings. I found myself through this work. I don't know who I would be if I hadn't allowed myself the freedom to claim that space as mine. Acting was the first place where I could claim my emotions.
indieactivity (IA) : What acting technique do you use?
Whitney Andrews (WA) : I don't prescribe to any specific acting technique. I find the things that feel interesting and surprising to me and follow that. If I would describe my work in one word, it would be "brave." I am most interested in an actor when I can sense that they are risking something to tell a story. That is the only kind of work I'm interested in seeing and doing. I use all the tools and techniques I've learned over the years in pursuit of creating work that is brave.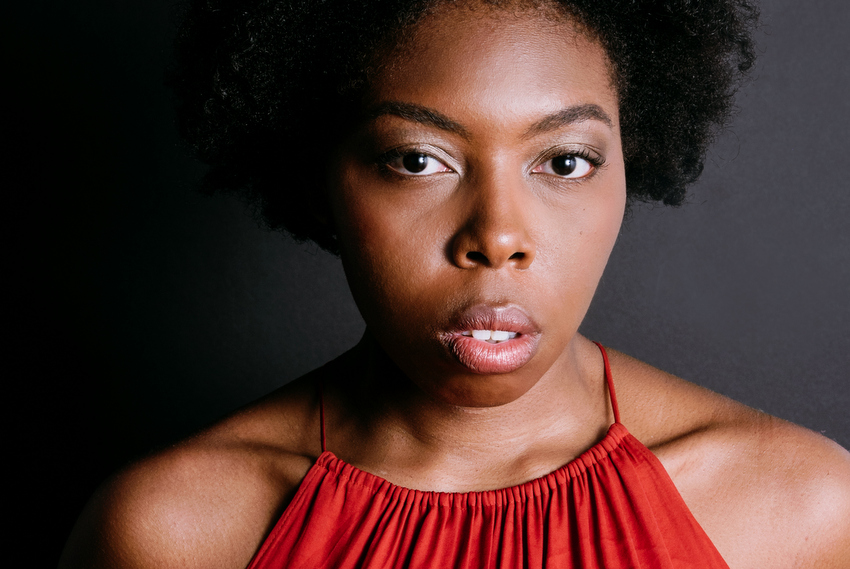 ---
IA: You are an experienced actor, how much work: creative, energy or focus goes your scenes?
WA: I don't think I could quantify the amount of time I put into my work. I work until it feels good, and once it starts to feel good the work has just begun! "Good" is not about the quality of work, but more about getting to the place where I am reacting not acting. Once I get there, I work as long as I need to work in order to sustain that spontaneity.
IA : What are you currently reading?
WA : I'm the kind of person that is always reading four books at once. Here's the list: My Grandmother's Hands by Resmaa Menakem, Ain't I a Woman? by bell hooks, Heart Steps by Julia Cameron, The Souls of Black Folk by W.E.B. Du Bois. (A great list of black owned bookstores)
What's currently in my shopping cart: Pleasure Activism by Adrienne Maree Brown, Communion by Bell Hooks, Letters to a Young Artist by Anna Deveare Smith.
IA: You have worked on popular shows, and film, how has each show impacted your work and career?
WA: Booking my first co-star role on NBCs Manifest was the catalyst for a lot of auditions and other roles I've booked. Having a major Network on your resume gives you a certain amount of credibility that can open doors and give you the experience of working on top productions and sets. However, I try not to put too much emphasis on credits, as I don't believe that is where our focus should be. We cannot control which rooms we get called into, which shows we book, how successful that show is, etc. What you can control is how you spend your time in between jobs. I spent two years in a Theatre ensemble in NYC with some of the co-founders of the Labyrinth Theatre writing, directing and performing. I've also had the opportunity to play the lead in Joanna Pickering's play Beach Break at The Actors Gym where it is in development with Academy director and writer Bobby Moresco and Amanda Moresco, who have created a very empowering collaborative environment. I'm constantly evolving with or without the big jobs.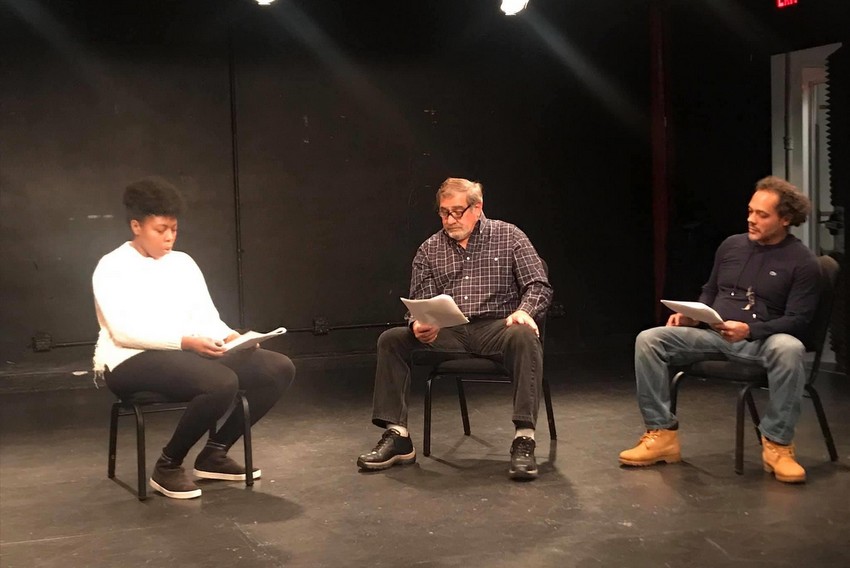 IA: How have you been spending your time these past few months?
WA: After some very busy months of auditions, I've been spending this pandemic binging TV (specifically all 79 episodes of Vikings), and mentally preparing for the hugely exciting creative journey that awaits me at Yale. I'm sure we can all agree that these last few months have looked nothing like I could have imagined them, with June being particularly challenging for the black community. I've been evaluating how I can use my voice in this movement in a way that feels necessary, not just performative. Donating and reading have felt accessible and necessary. Keep in mind the importance of researching whether your donations are going directly to the community or into the pockets of non-profit organizers. But mostly, I've been taking this time to be with myself and pursue healing physically and emotionally. This current climate has made so many different healing modalities accessible via Zoom! I have been feeling super zen thanks to organizations like NYC POC Healing Circle for providing free healing-based services to the black community.
IA: How do you see the industry changing in the next couple of years?
WA: It is abundantly clear that the industry (and the world) cannot continue on as it has been. There is an opportunity for the industry to hold themselves accountable for their history of anti-blackness. Some of the ways this anti-blackness shows up is in the form of limited opportunities, tokenizing, and silencing. One of the ways to combat this pervasive history of oppression is to implement top-down initiatives to hire black people in positions of leadership at every major Network. Hiring black people in positions of power will help to shift content narratives into a more genuinely inclusive lens. Black audiences are leaders in media consumption, it's almost laughable how little networks care to invest in our voices. I do feel that there is a very specific chemistry in the air that is making this moment different and special. I am very excited to see what sort of changes come out of this!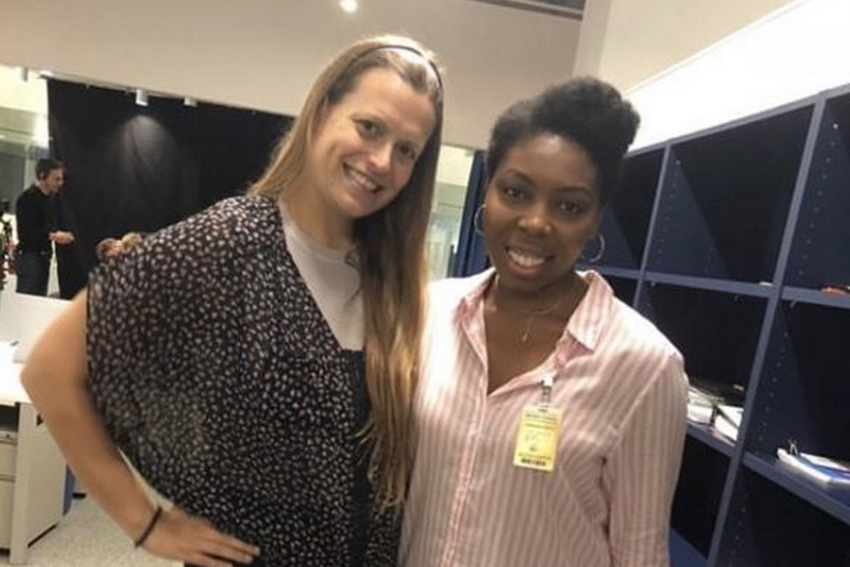 IA: What advice would you give to black actors around the world?
WA: Something I'm currently struggling with is not knowing how my art can be effective right now. But at the same time, I know there are so many examples of radical art that have pushed these same boundaries. Take some time to find the organizations that align with what you feel the world needs right now. I've been very fulfilled with the work the Broadway Advocacy Coalition has been doing. The way they task actors with using their talent to mobilize justice feels very genuine. In these chaotic times, art has always been the answer. But we must also recognize that it is ok if we don't want to be creative right now, it is ok if we rest, "…rest is a form of resistance and name sleep deprivation as a racial and social justice issue" (The Nap Ministry). Most importantly, whatever you are feeling is valid and has been felt by so many artists before you. Seek their words, there's usually some comfort to be found there and know there's a community of folks who are here for you. Even here, in this time of chaos, you can still find what you need.
---
Tell us what you think of the interview with "Whitney Andrews". What do you think of it? What ideas did you get? Do you have any suggestions? Or did it help you? Lets have your comments below and/or on Facebook or Instagram! Or join me on Twitter @oladapobamidele
Follow Whitney Andrews on Social Media
Website
IMDb
Facebook
Twitter
Instagram
YouTube





MORE STORIES FOR YOU
The post Meet Whitney Andrews: The Talent about to take the US by Storm appeared first on indieactivity.