Quenell Jones started directing, editing and shooting mini-documentaries in high school and went on to get his Undergraduate Degree from the School of Visual Arts in Narrative Cinematography and his master's degree in Documentary Cinematography from the University of Salford in Manchester, England. He is a Visiting Artist or Cinematographer at the Integrated Media Arts – MFA
Quenell has photographed the underground classic Public Discourse a film about the birth of Street Art that have screened internationally and now part of University Libraries; the internationally acclaimed film featured on ESPN, "Joe Frazier: When the Smoke Clears" an autobiographical documentary journey about the late boxing champion Joe Frazier. As well as, "My Brooklyn" a feature documentary examining the social impact of gentrification that was featured on PBS and "Hustler's Convention" a film that explores the origins of rap featuring the grandfather of rap Jalal Mansur Nuriddin, founding member of the Last Poets that was featured on Starz Network. Hello Quenell, it is great to meet you.
indieactivity (IA) : You did study Cinematography, tell us about it?
Quenell Jones (QJ) : Hi, it is nice to be here. Yes, I have an undergraduate degree in Narrative Cinematography from the School of Visual Arts, New York and a Master Degree in Documentary Cinematography from the University of Salford in Manchester, England. Just as you said earlier.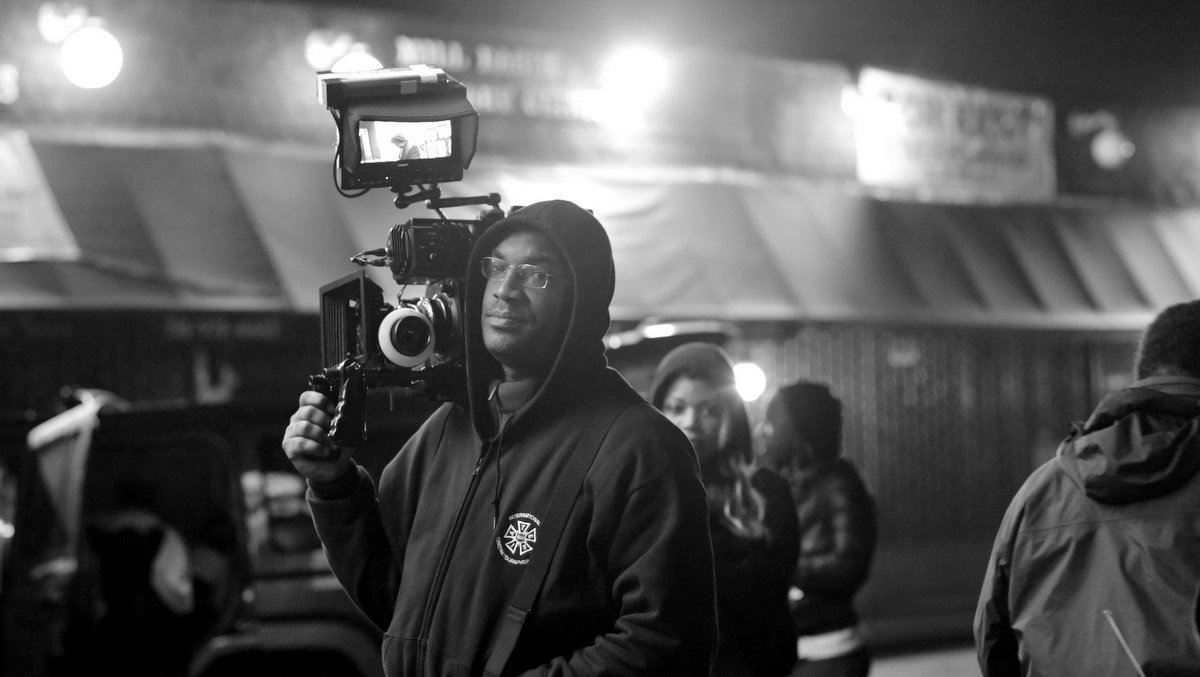 ---
indieactivity : Tell us about your most recent project?
Quenell Jones : had the opportunity to work as Camera Operator on the film: The First Purge.
IA: How do you prepare for work when you get a new project?
QJ: When working as a Cinematographer you prepare by reading the script to understand the intent of the film. Then have the many conversations with the Director, production designer, wardrobe and makeup artist to gain a deeper sense of style but also have your own suggestions.
IA: Who is you favourite Cinematographer?
QJ: Willing to learn from many Cinematographers.
IA: What is the difference between a Cinematographer and a D.O.P?
QJ: Nothing. Just the job title evolved from Cameraman to Director of Photography up until now Cinematographer.
IA: What brand of camera is your favourite?
QJ: I am an image-maker. Technology is always evolving and so shall a Cinematographer.
IA: What do you look for in a camera?
QJ: Visual colour depth in skin tone, colour balance, luminance balance, etc. Always test camera and lenses.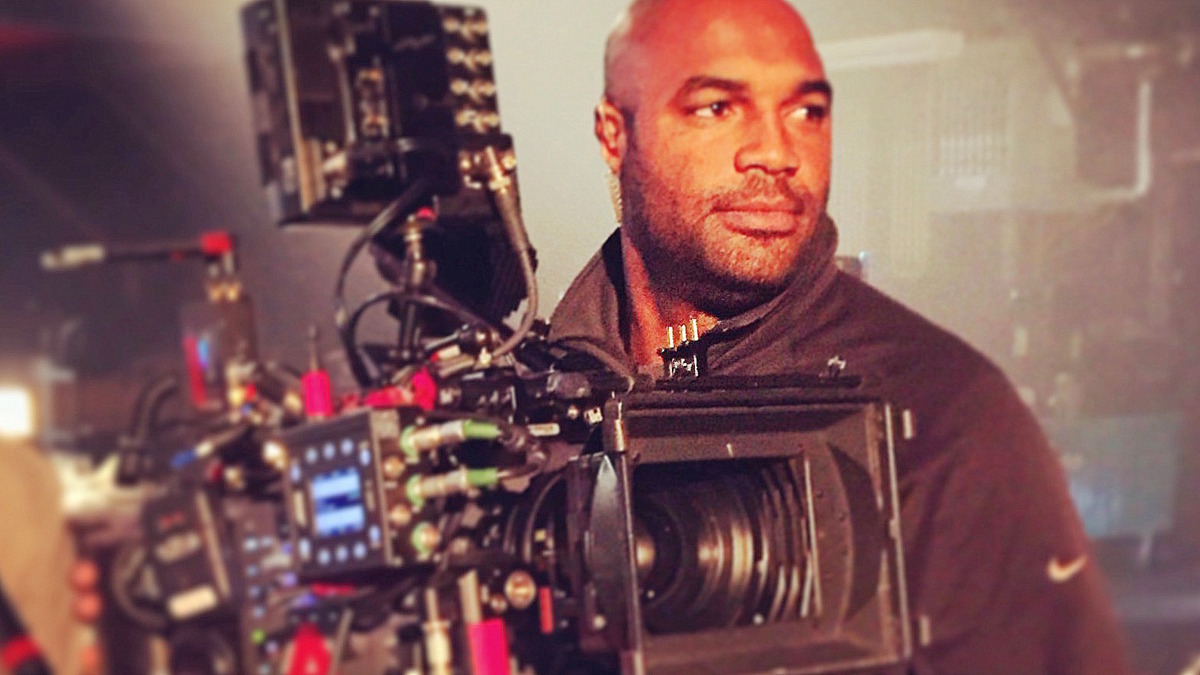 ---
IA: How do you like to work with your camera crew?
QJ: Have fun and be on your game.
IA: Is there a science behind what you do?
QJ: What cinematographer does is turn science into art.
IA: Give us an idea of you gear on an indie production?
QJ: Usually in the indie production you give them a wish list and they return with budget realities.
IA: Give us an idea of your gear on a big budget production (say James bond)?
QJ: The latest camera and lenses depending on the DP choice selection. With HD video wireless transmission, remote iris, focus and zoom controls
IA: What do you want most from a director?
QJ: Every director is different you have to be flexible.
IA: What do you want most from an actor?
QJ: efully they enjoy their role.
IA: What advice would you give D.O.PS around the world?
QJ: Study and practice your craft.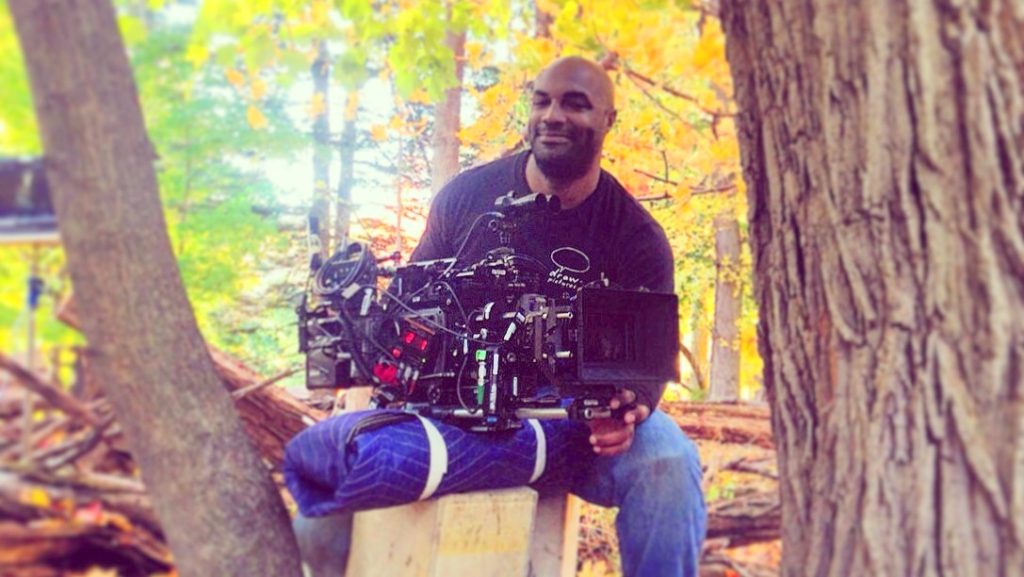 ---
IA: Briefly describe your career?
QJ: Quenell Jones, SOC is also a member of the International Cinematographers Guild, Local 600 and The Society of Camera Operator (SOC). Quenell worked as camera operator on such shows as Netflix/Marvel Season 1 of "Daredevil," as well as, feature films like "Custody" featuring the Emmy award winner Viola Davis and also "Breaking Brooklyn" featuring the Academy award winner Louis Gossett Jr., as well as, the Oscar Winning film "Get Out" working with director Jordan Peele and "The First Purge".
---
Tell us what you think of the "film title" What do yo think of it? Genre? More genre? Lets have your comments below and/or on Facebook or Instagram! Or join me on Twitter @oladapobamidele
Follow Quenell Jones on Social Media
Website
IMDb
Facebook
Twitter
LinkedIn
Instagram
YouTube
Vimeo




MORE STORIES FOR YOU
The post Meet DoP Quenell Jones: Crafting the Art and Science of the Moving Image appeared first on indieactivity.