The Tent is now available On Demand, and coming soon to DVD (pre-order the DVD from Target). The Tent is the latest film from award-winning filmmaker Kyle Couch. "I strive to take personal experiences and make them into relatable and entertaining films. I am always looking to be challenged and to grow with every project," says Kyle who debuts The Tent as his first feature film.
Winner of multiple awards, and featuring an applauded turn from actor Tim Kaiser, the end-of-days thriller fixes on an apocalyptic event that leaves a man isolated and alone on the edge of the wilderness. Soon enough, another survivor emerges who disrupts the fragile balance of power.
Lulu Dahl and Shelby Bradley co-star in The Tent, available from Gravitas Ventures.
Official Synopsis : An apocalyptic event known as The Crisis has devastated David's world leaving him to rely on survival tactics learned from childhood. Isolated and alone, David has taken refuge in a tent on the edge of the wilderness. Soon enough, another survivor emerges, Mary, who immediately begins questioning David's tactics and ultimately putting them in the crosshairs of "Those Who Walk In Darkness", unseen creatures that may or may not be responsible for The Crisis.
The Trailer for THE TENT by Kyle Edward Couch
---
About Kyle Edward Couch was born in Monroe, Michigan. Couch wanted to make films from a young age and decided to study film at Oakland Community College. At 26, he co-wrote and directed the award-winning short film One Last Run (2015). Shortly after One Last Run, Kyle directed the award-winning short film The Eulogy (2015). He went on to direct Thirteen One (2018) a documentary chronicling the ups and downs of recovering from heroin addiction while also training for a half-marathon. He was awarded the Award of Excellence at the Metro Film and TV Awards for that film. He then went on to writing and directing his first feature-length film, The Tent (2020).
The cast are Christine Marie (Christine), Lulu Dahl (Mary), Michael Haase (Creature), Jeannine Thompson (Grace), Jeff Kaiser (Jesse), Shelby Bradley (Anne), Tim Kaiser (David), and Timmy Kaiser (Young David).
The crew include Executive Producer Nancy Lynette Parker Writer & Director Kyle Couch Producer Tim Kaiser, Associate Producer Daniel Knudsen, Director of Photography Robert Skates, Script Supervisor Eva Doherty, Assistant Director Keith Perna, Set Decoration Andrew Doetsch, Utility Stunts Michael Haase, Editor David Peterson, Art Director Andrew Doetsch, Music Pierre Vaucher.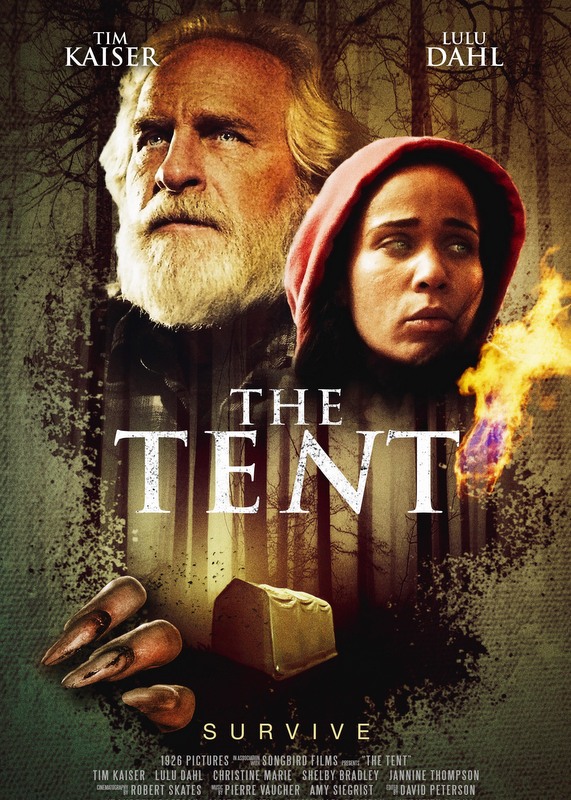 ---
Tell us what you think of the "Trailer: The Tent by Filmmaker Kyle Couch Hits Digital Apocalyptically". What are you thinking? What more information do you need? Do you have any suggestions? Or did this help you? Lets have your comments below and/or on Facebook or Instagram! Or join me on Twitter @oladapobamidele





MORE STORIES FOR YOU
The post Trailer: The Tent by Filmmaker Kyle Couch Hits Digital Apocalyptically appeared first on indieactivity.