Mary Meyer is a film and TV Actress best known for her film roles as Walt Disney's Aunt Margaret in As Dreamers Do and as Rebecca's Mom in Remember the Goal; both available on Amazon Prime. Mary is a songwriter and also a song marketer with Songs for the Planet and Platinum Planet Records. We talk with Mary about her work on screen. Hello Mary, this has been a long time coming… Hasn't it?!
indieactivity (IA) : Tell us about yourself?
Mary Meyer(MM): Yes it has! Well …..I first began acting with high school theatre productions, but didn't pursue it further until a few years ago, when my kids were getting the acting bug. I took classes with an amazing teacher, Alan Dysert at the Actor's School in Franklin, TN. Through his guidance and instruction from a variety of instructors there, I gained the confidence to begin doing film and TV work. To date I have been in 19 independent productions; five of there are features films. The fall of 2016, Remember The Goal had a Cinematic release in the Southeast. I played a mother of a runner in the film. Back in 2015, I produced a short film called Between Rock and A Hard Place. In 2015 and 2016 I hosted two Seasons of a cable TV talk show called Music City Corner that resumed for Season 3 in 2017.
Most of my acting has been in the indie film world in Nashville, TN, although I have recently expanded to other cities in the region and also have experience in TV and Voice Over work. The roles I have gotten to play have been incredibly varied and very rewarding both in the Comedy and Drama. Life has recently opened up for me to more actively pursue a career.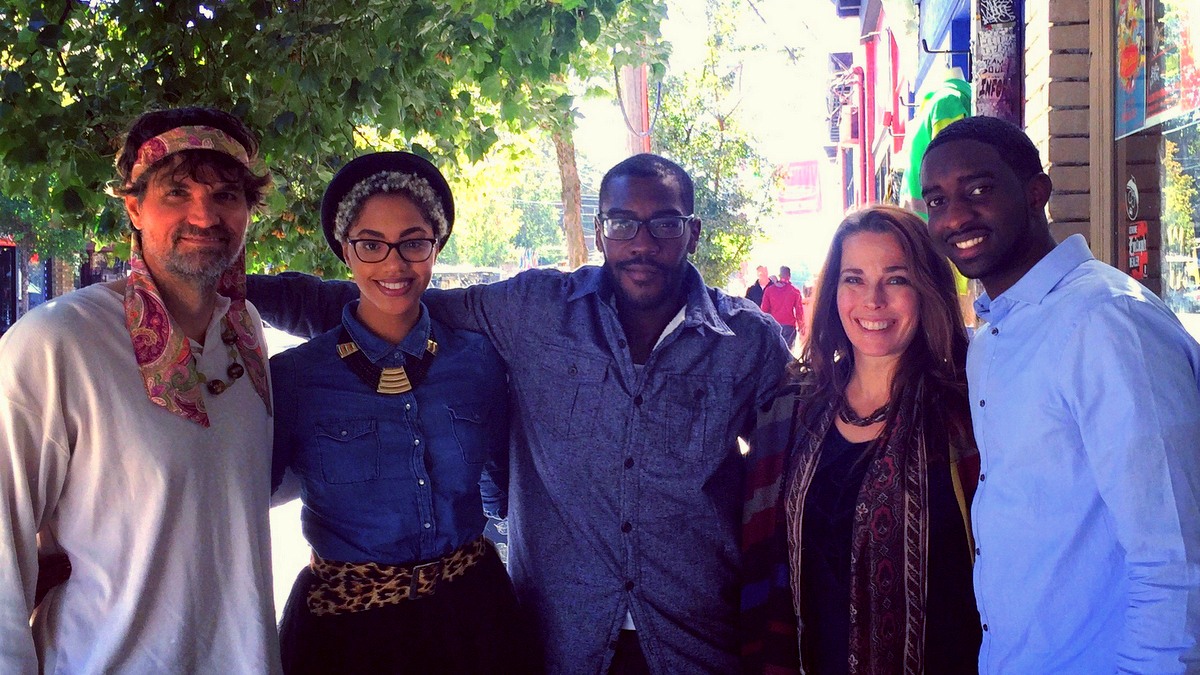 ---
Acting has been an awakening for me into my life's passion. I have come alive as a person through acting. It has been incredibly rewarding. I didn't expect to start acting at 40 and get to see myself on the Big Screen. It has been incredibly rewarding.
IA: What acting technique do you use?
MM: I really draw on personal experiences to mold characters. Acting classes certainly hone that ability and understanding of what is required on set and are a completely necessary part of the process of becoming a professional. I rely on non-verbal communication to accentuate a character, which is something I think people can overlook, especially early on in the acting process. It's not about lines, it's about becoming the character, so the lines are your own words. It's really not all that easy. You have to tap into a similar emotion you've experienced that you can use to embody the character.
What wrong impressions do actors have about dating?
MM: Acting shouldn't be a performance, at least not on film. It's really a metamorphosis into becoming the character. We have to believe you, then we have to believe your relationship with the other characters.
Do you take courses to improve your craft?
MM: I took classes for two and half years, but became incredibly busy with producing and hosting in 2015 and had to stop then.
What ating books do you read?
MM: Honestly, the area of Filmmaking that I'm the most well read in is Screenwriting. I have a shelf full of books on Screenwriting. I have done a lot of acting, producing and hosting but very little Screenwriting despite that fact. I do think Acting and Psychology are very related, and have shelves of books on Psychology also.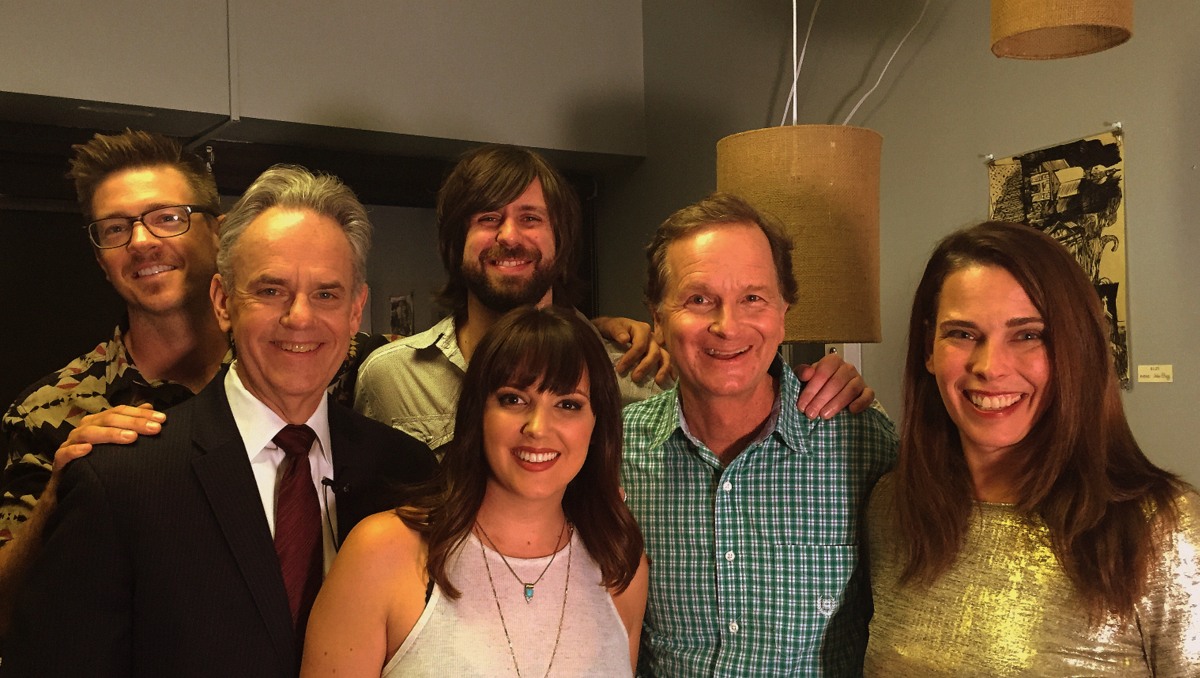 ---
How do you keep fit as an actor?
MM: Up until tearing my hamstring th6 fall OF 2016, I went to the Gym regularly. That should resumed at some point later. Certainly physical fitness is an asset to an actor like it is to everyone else, and probably more so. As far as mentally, I do think doing something, almost anything, daily in the realm of acting is critical. And there are so many options. Anything and everything you learn can be a career asset. With acting, learning anything from studying makeup tutorials to camera angles to fight choreography to accents to social media to self-marketing, etc. There really is no end to what you can learn that you could incorporate.
How do you prepare for a role?
MM: I write the Script out a couple times long hand, both my lines and the other persons. I also record myself saying the lines so I can play it when I'm driving. Then I really have to think through the mannerisms, thoughts, beliefs of the character. What is happening right before the scene starts? I like to always be starting with some movement unless the director specifically says not to. Doing improv with the scene can help, and/or also saying the lines with multiple accents and inflections while rehearsing, even if they aren't anything you would actually use, can help keep the scene fresh.
How do you create a character from a script into a person?
MM: In addition to what I've said previously, I take the part of my personality that most closely matches the character and use that to create the character.
How do you stay fresh on a production set?
MM: I rarely eat a meal on set, I think it changes the energy I think. I pack my own food and eat mostly fruit, veggies granola bars and just coffee and water. If I'm really dragging and it's "my big scene" I might jump around and even slap my face a bit if necessary. Funny but true.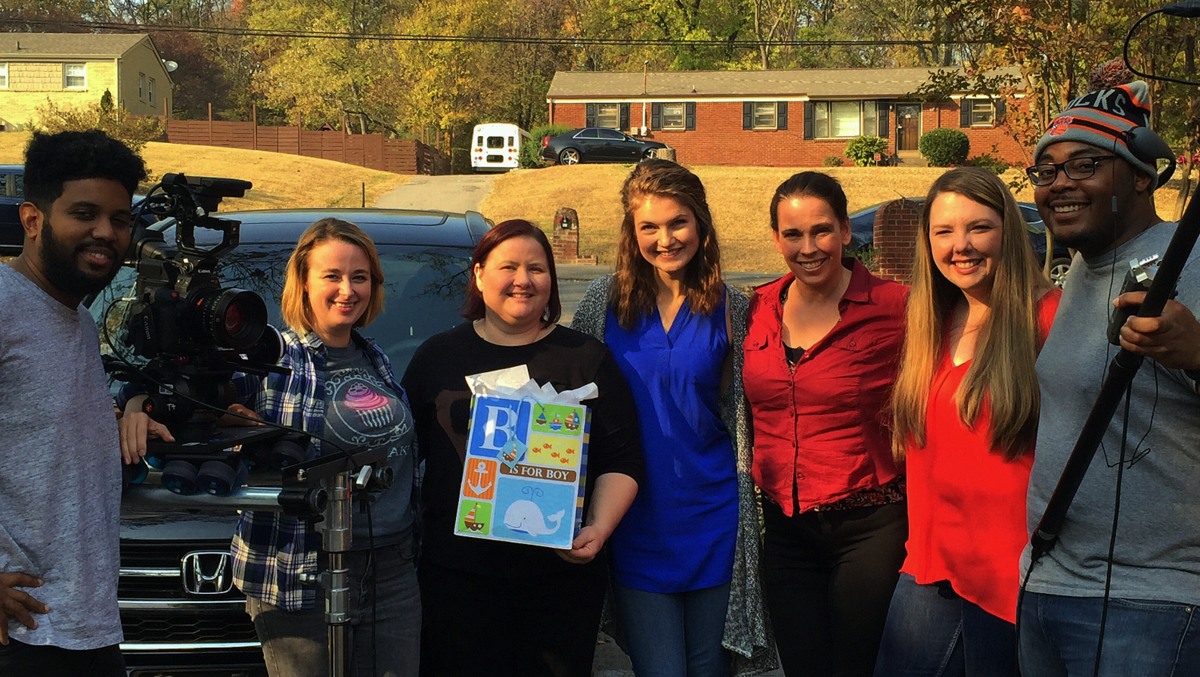 ---
Explain a relative choice you took on a production set?
MM: Really the most creative I have been on set is in writing my own Talk Show Music City Corner. Creating the interviews, the games, the segues and monologues. Absolutely love being that involved in the creation of a project. The most fun I had with that was actually an Indiegogo Campaign in the Summer 2015.
We did improv for all of it, with an outline from the director. I have several clips of that improv in my comedy reel. As far as film roles, and on the polar opposite side of the spectrum, death scenes are one of the best ways I've gotten to be dramatically creative. And luckily, I've gotten to film a lot of them. I've died on film from natural causes, multiple times via a gunshot, pen in the neck (that wins most creative), house fire, fire blast, an explosion and by giving the Angel of Death a high five.
Filming getting gunned down by a bullet in the neck was actually really fun to film. It required me to fall backwards out of frame. I was told I didn't have to fall, but I didn't feel that would look realistic, and every actor probably should learn how to fall without injuring themselves. Took a little research, but it is possible. And incidentally, holding your breath while being filmed as dead is a lot more difficult of an acting task than it might seem.
Describe a memorable character you played?
MM: I have gotten to film two memorable scenes with Allee-Sutton Hethcoat, who was named Miss Tennessee fall of 2016. The last one we filmed was for Remember The Goal, which opened in theaters August 26, 2015. I played Rebecca's mother, and she was the lead character, Coach Courtney Smith-Donnelly. And although we are good friends, in the film, the first scene is my character being quite witchy to her. What is funny is that we have a mutual friends who commented about how mad he was at me after watching that scene. So, success! There was another scene that the entire audience let out a collective sigh of disgust at my character's comments at the premiere. My own mother turned to me to scold me in the theatre, then stopped herself. Oh yes! It's acting. Lol I loved filming as Rebecca's mother in the film also because she had a fantastic character arc. All ended well in the film.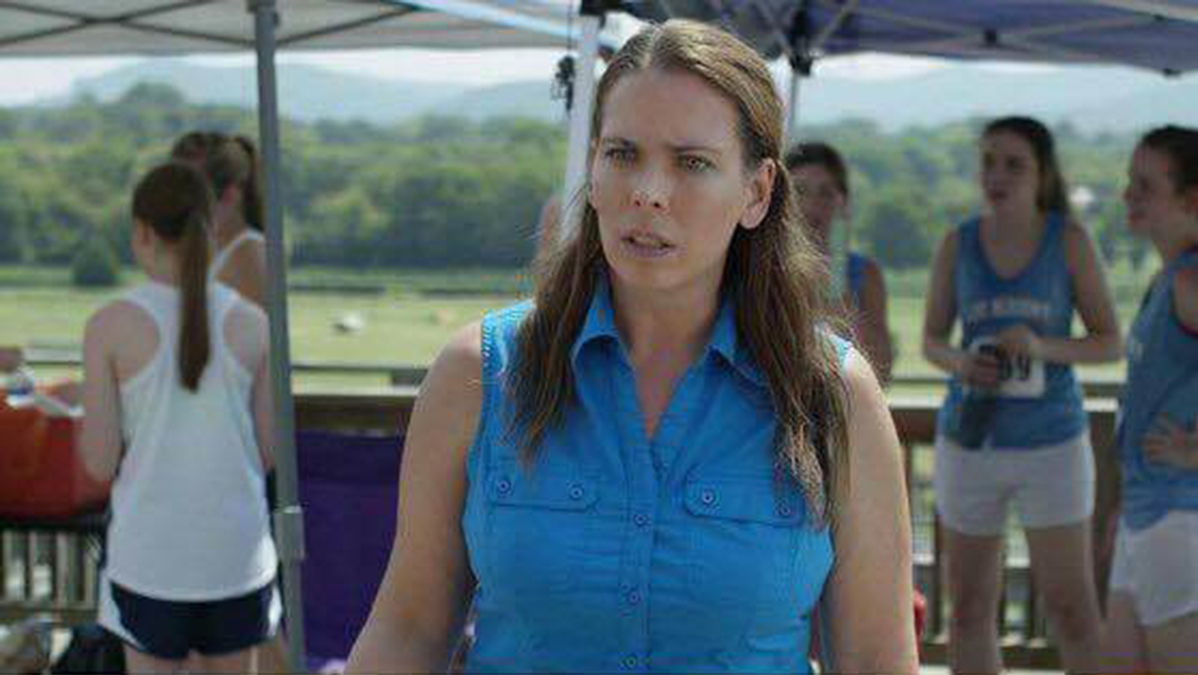 ---
What do you want most from a director?
MM: I love it when a director assumes you are prepared, watches what you have, then makes you up your game from there. I have had two directors that I'm sure made me better than what I am, Dave Christiano who directed Remember The Goal and Bobby Huntley II who was recently nominated for the People to Watch in Georgia award. Both directors had one thing in common, a vision for what they needed, and a belief that I could bring that character to life. And they worked with me, giving specific instructions, until the character I had prepared was at least twice as good as what I came in with. Bobby is incredibly special to me as a person as he was the first director I ever worked with, when he was a student at Watkins in Nashville, and I got to work with him again the fall of 2016 for his short film, La Magnifique vie de Charlie.
What actor do you long to work with?
MM: There are so many regional actors that I am still anxiously awaiting filming with. I would probably get in trouble if I started naming them because I'd leave someone out. I have a good friend, Brandon Davis who regularly interviews A-list actors for his job at Comicbook. I have many times offered to give him stashes of my business cards to hand out to said actors, but for some inexplicable reason, he has not taken me up on this kind offer.
But really, I would be thrilled to work with any name actor. It's exciting to work with any talented actor really. Seeing what kind of magic and chemistry you can create together on camera almost becomes like an addiction. Just want the next role so you can do it again.
Why?
MM: Two A-list actors I so respect for their vast range are Hugh Jackman and Anne Hathaway. Also James Franco because of how prolific and hardworking he is in the business. But there are so many Actors at that level. What a thrill it would be to work with any of them.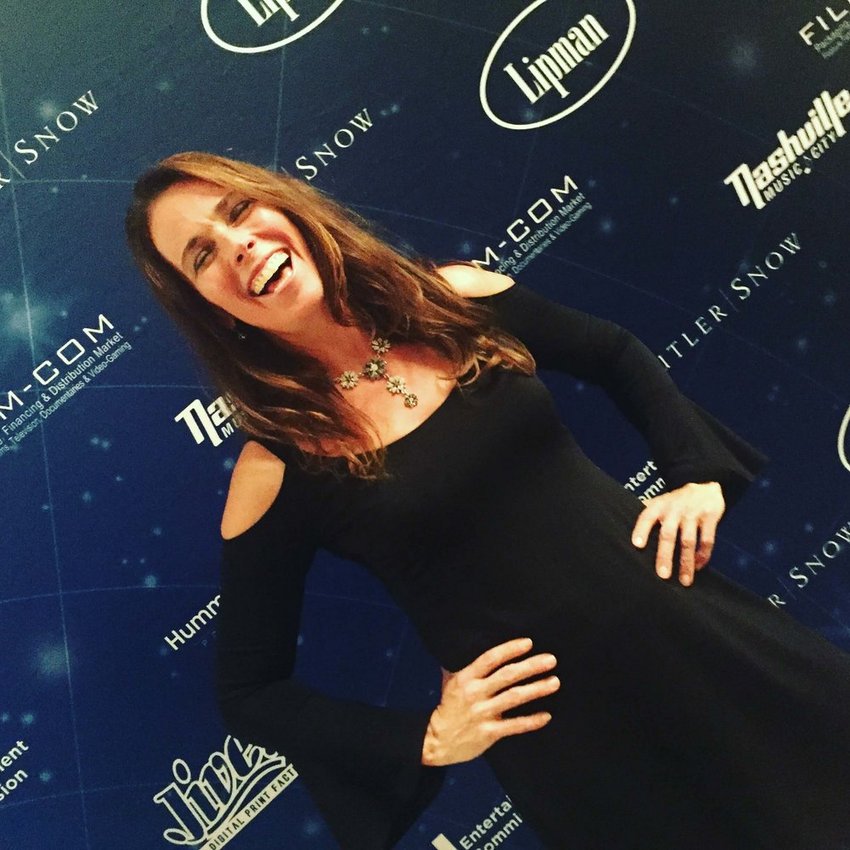 ---
What advice do you give actors?
MM: Enjoy the process. Every role is a gift. Then, work it like it is a business like any other. Find what makes you different and exploit that. Get experience through short films, student films, or by doing your own filming and editing.
Briefly write about our careers?
MM: I think I'm still at the beginning of my career, but have extensive experience to build on. I will skip over mentioning the short films by name, there has been at least thirteen so far, but will say that I've gained amazing skills as an actor from the roles I've gotten to explore through short films. I am very thankful for that.
My first feature was As Dreamers Do (2014), which was about the early years of Walt Disney. I played his Auntie Margaret, who was in real life the one who encouraged his creativity. I loved playing this role for this reason. Other indie features include Shifting Gears (2016), Providence (2016), Taku-He (2017) and Remember The Goal (2016), which I talked about previously. I play a character named Grace in an independent quirky comedy that can be viewed on Amazon Prime called Three's A Pain.
I have loved the vast variety of characters I have gotten to explore through independent filmmaking in Nashville, TN, which have been both dramatic and comedic roles. I have yet to get type-casted in one particular role or genre, which really is thrilling.
---
Tell us what you think of the interview with "Interview with Mary Meyer". What do you think of it? What ideas did you get? Do you have any suggestions? Or did it help you? Lets have your comments below and/or on Facebook or Instagram! Or join me on Twitter @oladapobamidele
Follow Mary Meyer on Social Media
Website
IMDb
Facebook
Twitter
Instagram
YouTube
The post Meet Mary Meyer: Walt Disney's Aunt Margaret in As Dreamers Do appeared first on indieactivity.