Hi friends! We are proud to bring you our Concept Pilot for SOLUS – a world that we have placed our hearts, souls, and most of our life savings into creating. Unfortunately, our industry is shut down due to the covid-19 and the momentum we had to get our series picked up and produced has evaporated overnight. We are trying to make light of that fact, by being able to release this pilot publicly far sooner than we anticipated.
This is one small piece in a larger universe, one that will span multiple seasons. Our hope is that you enjoy this as much as we do and you are willing to give us a like, comment, and share which will greatly help our journey to bring this project to light.
Synopsis: The fate of a dying civilization rests in the hands of a true believer, but what he discovers could undermine the origin of his people and throw two worlds into disarray.
Watch SOLUS TV Series Pilot – A Mythological Sci-fi Adventure Entertainment for Network Syndication
---
Storyline: Pitted against the elements, nearly out of food, and wasting away- James and David find themselves at wits end chasing answers on an ancient map. James, realizing that the adventure isn't going to bring him the spoils he desired, abandons hope to return to his dying town to live out his days. However, David presses forward on the heels of his undying faith, no closer to discovering the source of the mysterious lights and facing nearly certain death – At this darkest hour, James and David discover more than they could have possibly imagined.
The cast are Jordan Butcher (David), Jacob Chattman (James), Danene Montella (2693PHLK), Leila George (Cereus 6), Julia Ling (Alexa Martingale), Bruce Locke (Captain Kendricks), Gustave Cadet (Gus Arnold), Joey Whitaker (Private Security Guard), Corey Milligan (Soldier 1)
The crew include Director Adrian Carr (interview), Writer Jordan Butcher, Jacob Chattman, Executive Producer & Producer Jacob Chattman, co-executive Producer Paul Hitchcock, Producer Rosemary Marks, Line Producer Tamara McDaniel, Music Marcello De Francisci, Cinematography Ross Berryman, Editing Adrian Carr, Production Design Matt Faulkner, Costume Design Camara Rauen, Makeup Ariel Stafford, and Production Management Tamara McDaniel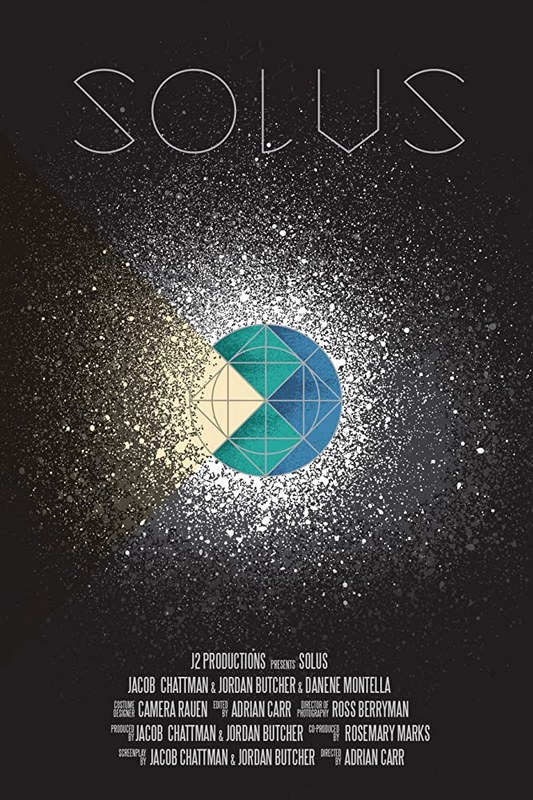 ---
Tell us what you think of "SOLUS TV Pilot: A Mythological, Apocalyptic, Historical Sci-fi Adventure". What are you thinking? What more information do you need? Do you have any suggestions? Or did this help you? Lets have your comments below and/or on Facebook or Instagram! Or join me on Twitter @oladapobamidele
The post SOLUS TV Pilot: A Mythological, Apocalyptic, Historical Sci-fi Adventure appeared first on indieactivity.