Hey guys, Jordan Butcher here, glad to be with you all. …I'm really not a big town guy, I am from a rural town in North San Diego County and I think being in the middle of nowhere helped cultivate my imagination and creativity. I'm very grateful that I have extremely supportive parents who helped me do my first theater play at age 6. And I haven't looked back since.
indieactivity (IA): Talk about your acting technique, which do you use?
Jordan Butcher (JB): I've been lucky enough to study with some amazing coaches, including Sharon Chatten and Doug Warhit, that have helped me cultivate a form of method that uses Sanford and Meisner techniques along with sense memory and relaxation. Sensory work has been monumental in allowing me to get out my head and into the body of a character.
IA: How did you prepare to play David in Solus?
JB: The preparation for this project was really unique because once I had done my individual work on the character, Jacob and I spent the majority of the time just discussing our backstories, history, relationships, etc. It was extremely important for us to be on the same page about the generations of people that had come before them and the plight they were born into. One of the fun parts about doing something on the scale of SOLUS is that the setting, costumes, props, etc. really help ground you to your character and circumstances. Once we got on location, it wasn't difficult to just let the script prep serve as a foundation and go from there.
Watch SOLUS TV Series Pilot – A Mythological Sci-fi Adventure Entertainment for Network Syndication
---
In your lead role on the project, how did your 'choices' work for you?
JB: I think, as with all Art, there will always be second guessing or ways that you might want to experiment differently. But it was important that David be the conduit for the audience to experience this world. In many ways, David is what we all hope to be – he just wants to do the right thing, but he's not sure what that is. I wanted to give him a power and a selflessness that was fueled by his belief in good and a greater plan, not by martyrdom. I feel I was able to do that and am proud of the character he became.
How do you create the character from a script into a person?
JB: Improvising scenes was really helpful in getting to the core of what the character wanted and not be shackled to the text. I was really lucky to have such prepared actors in Jacob and Danene to work with as I discovered new traits and aspects of David just by interacting with the two of them. Another aspect of David was his journal. As such an endowed object for him, it became paramount for me to make the journal an extension of myself. In the months before the shoot, I made it a point to carry it everywhere with me and journal as David would. Doing that work without being worried about the result led to some freeing discoveries about David.
Give an example of a direction you received from the director during the production?
JB: Go climb that hill. We'll tell you when to stop. I say that in jest, but most of Adrian's direction was so effortless that it didn't even feel like direction, which I'm sure was part of his intention.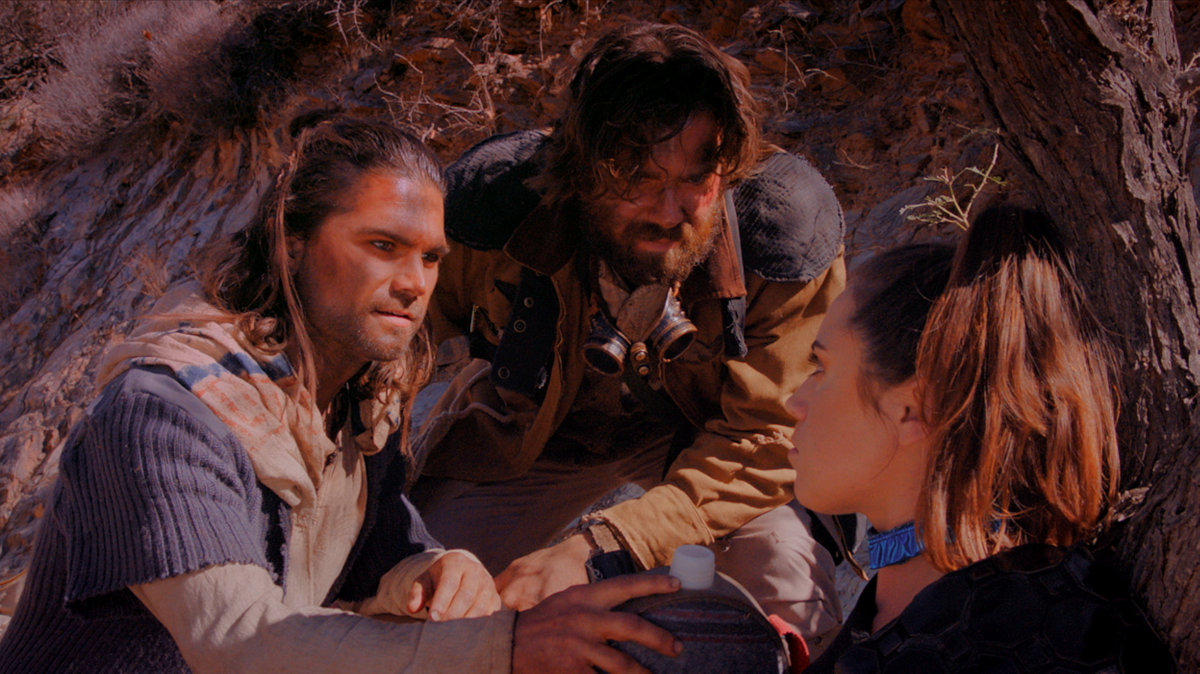 ---
How did you collaborate with your cast members from scene to scene?
JB: Something that I'll take away from this that I feel is very rare is how small and cohesive this cast was. It almost felt like a stage play because with only three main roles, all of us had to be in exact alignment with each other. Luckily, because of all the prep we had done before, by the time we got on location we felt right at home.
Describe the feeling of responsibility that you shouldered? Were you scared or did it fire you up? What scenes where difficult to shoot?
JB: The biggest responsibility I felt was delivering for the crew. There were roughly 20 people that had all given up more than a week of their life to traipse around the desert to help us create something. There's nothing more motivating than not wanting to let the rest of the team down.
What did you take away from the film production?
JB: Personally, this was no doubt the most humbling experience of my life. It was a unique position to be in as the producer, writer, and actor witnessing so many people bending over backwards to help you achieve your dream. This concept pilot is as much a testament to them as it is to us. I hope they're proud of it.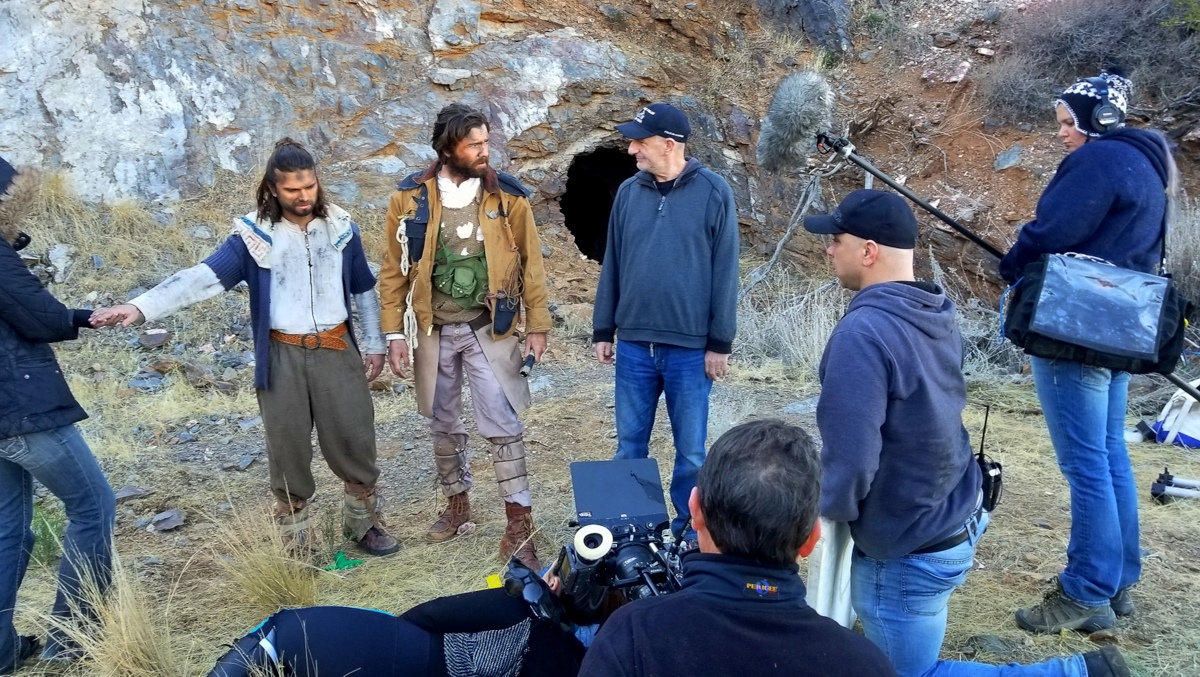 ---
What was it like shooting a science fiction pilot on location in Arizona?
JB: The location was amazing, it was a perfect blend of other-wordly while still being accessible. As an actor, actually climbing mountains and trails with heavy packs on really helps with the reality of the characters' journeys. There was a certain isolation that was directly aligned with what James, David, and certainly Hope are feeling.
What do you like most about the director, and his/her collaboration with his/her team?
JB: One of the amazing aspects about Adrian is that he didn't feel like just the director who was steering the ship – he helped build it. He really threw himself into the story and helped form the characters and strengthen what they were after. Beyond that, his ability to logistically get this shoot done in the time we had and with the terrain we were dealing with was nothing short of remarkable.
What is next for you?
JB: My main priority is making sure we can continue to explore this world of Solus for TV. This story hasn't ended yet. I keep my website up to date with upcoming projects.
What advice can you give actors regarding what you learned on the project?
JB: Effort. None of this would have happened without the diligent work of the cast and crew. Regardless of budget or scope of the project, the one thing we as artists can control is our preparation and our professionalism. If everyone on set is striving to be the most prepared, your production is in a really good spot.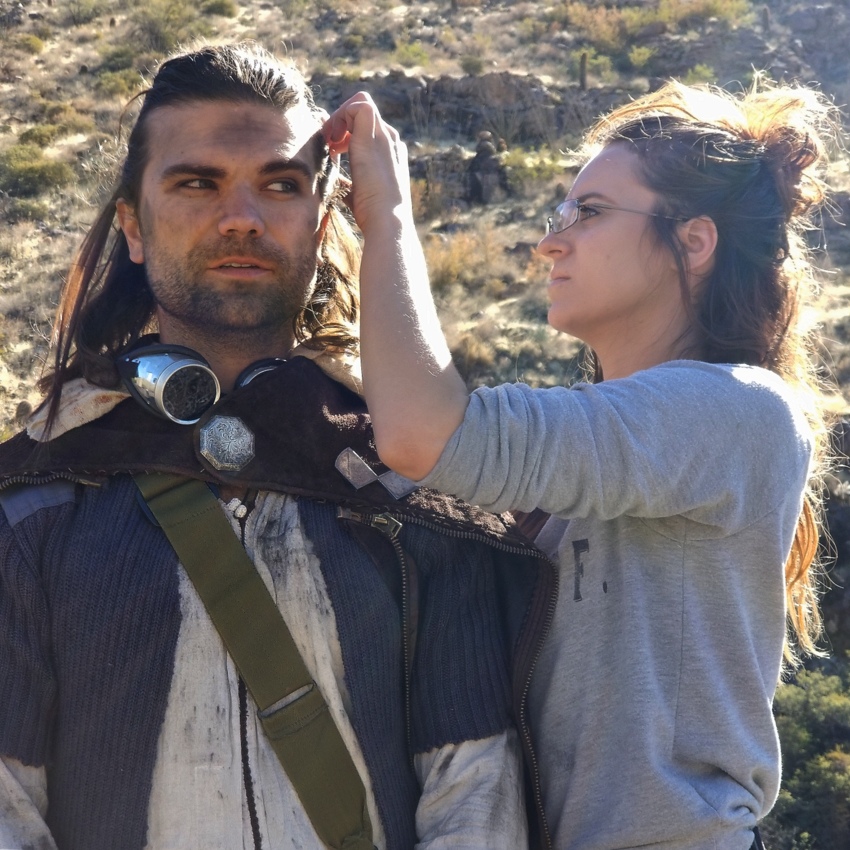 ---
Tell us what you think of the interview with "Jordan Butcher". What do you think of it? What ideas did you get? Do you have any suggestions? Or did it help you? Lets have your comments below and/or on Facebook or Instagram! Or join me on Twitter @oladapobamidele
Follow Jordan Butcher on Social Media
Website
IMDb
Facebook
Instagram





MORE STORIES FOR YOU
The post Meet Jordan Butcher: SOLUS Actor/Producer Shines in Sci-fi Adventure appeared first on indieactivity.