Filmmaker and Actress Jamie Monahan set out to create a short film in a genre that is typically male dominated, science fiction. Then, to make it even more interesting, she crafted her story around a dynamic female character fraught with emotion and caught in another world, a virtual world. This is the basic premise behind the new sci-fi thriller short film LUCID.
Since making its debut on the festival circuit, LUCID earned Audience Choice Award at 2020 HollyShorts Monthly Screening Series, and noms for Best Pilot at 2019 NYC WebFest and Local Hero at 2019 JTIFF. It was recently released by prominent genre distributor DUST on Facebook Watch, Instagram and YouTube.
Like many, Jamie started out as a performer. She appeared in the Grammy Award winning opera Das Rheingold at the Met in New York, on television in The Tonight Show with Jimmy Fallon and MTV's Hey Girl, and she even did a stint Off-Broadway as a promotional puppeteer in John Tartaglia's ImagineOcean. She eventually made her way into producing and directing in the theater before heading into the film arena. Jamie has been involved as producer and director with many notable projects, including The Wishing Tree, Anatomy of an Orchid, proof of concept for Astral (greenlit by Adaptive Studios), and Sundance New Voices Lab Finalist Flat Earth, Triad and Below the Belt. She is finishing up on her latest project, Legacy, a finalist for the Sundance 2020 Episodic Makers Lab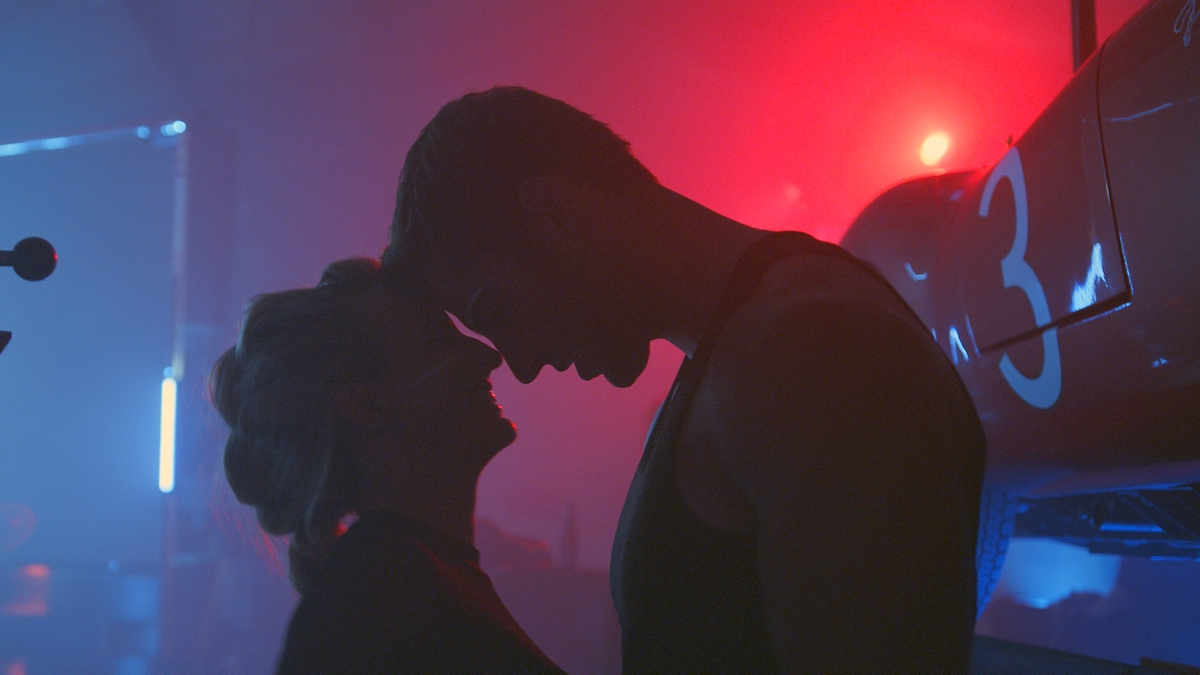 indieactivity (IA) : Briefly explain your new film LUCID?
Jamie Monahan (JM) : LUCID is an edgy sci-fi thriller following Charlie's Virtual Reality therapy after she is sexually assaulted on a girls' night out. As Charlie becomes addicted to the way she feels in VR, she becomes less attached to the real world her friends are desperately fighting to bring her back to.
IA: Where did you discover the idea?
JM : I spent a day at Tribeca Film Festival in 2017 immersing myself in VR. Treehugger was my favorite by far! Treehugger: Wawona is an interactive VR installation that combines immersive art with science and technology. Centered around a giant redwood tree, the viewer dons a VR headset, Subpac, and hand sensors to interact and experience water molecules as they hydrate the giant tree. This VR also had an incredible scent element that changed from fresh pine, moss, dew, and rain as you experienced different aspects of the tree. LUCID was born from this immersion into virtual reality inspired by how VR could be used for good.
What were the first steps you took to make it happen?
JM : I work outside-in when I'm creating. The first steps I took were research and world building. I'm a very visual person so pictures, art, and imagery are what get my creative juices going. I create boards on Pinterest and make my pitch deck. As a goal-setter, it helps to have a deadline. I decided in January 2018 to film LUCID in July. Once the date was set, I did everything I needed to do to make that happen.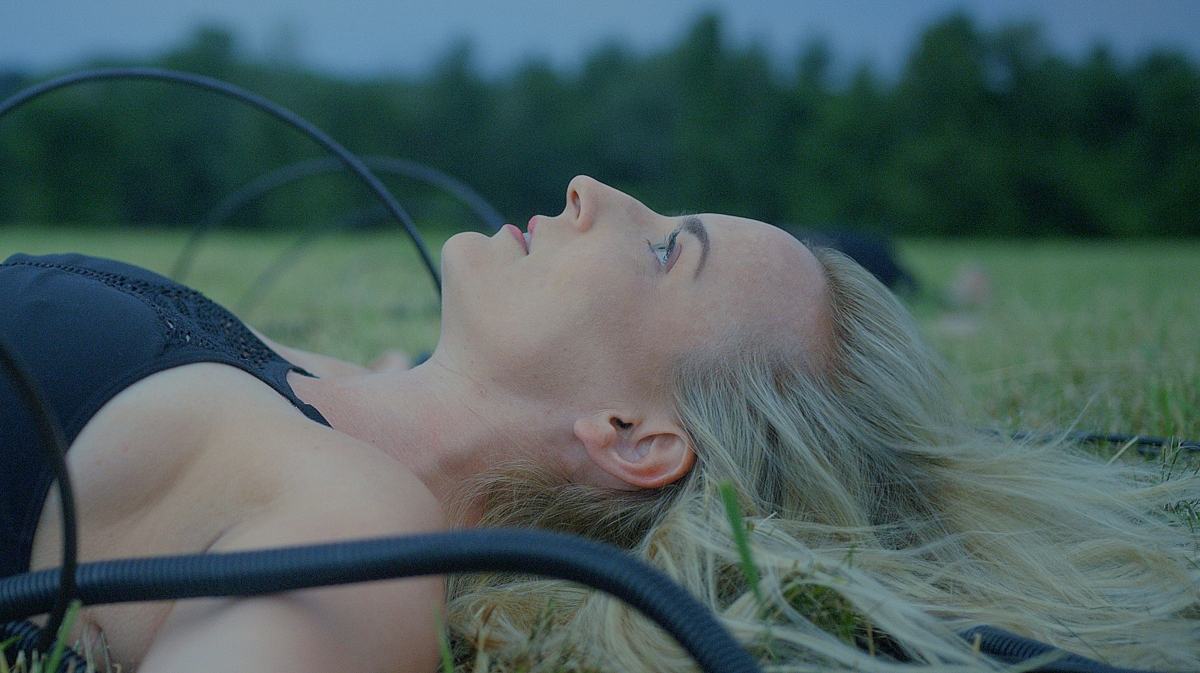 Anything you wish you could "do-over" on the project?
JM : Our most difficult scene was on the last shoot day. If I got a "do-over" I would never schedule the most emotionally difficult scene last. Also, this may sound silly, but we never had a wrap party. I think it's really important to celebrate the collaboration of a bunch of artists coming together to make your vision a reality but because of a tight schedule, we never got that opportunity.
Were you an actor first? And, how did you get into the business?
JM : I knew I wanted to be an actor when I was five years old. My first professional acting gig was when I was nine and I've been working ever since. What's different about me is that since five I've been organizing friends, family, neighbors, and strangers to help me tell stories. It was always about putting on a show for the adults, making a movie, acting out a scene, or performing an original work. I'm a creator and an organizer by nature.
What made you want to create your own projects?
JM : I think writing is so empowering. In LUCID, Dr. Brahman says "Because we are inventing worlds from scratch, we have the ability to create the highest ideal of the reality we want to live in. The possibilities are limitless." As filmmakers, we get to show the world – the world we want to live in. We can talk about things within the medium of sci-fi that seem so far removed from what is currently going on, and yet it's holding a magnifying glass up to our current world. I was frustrated about the lack of strong, complex female roles available to me as an actress so I wrote the role I wanted to play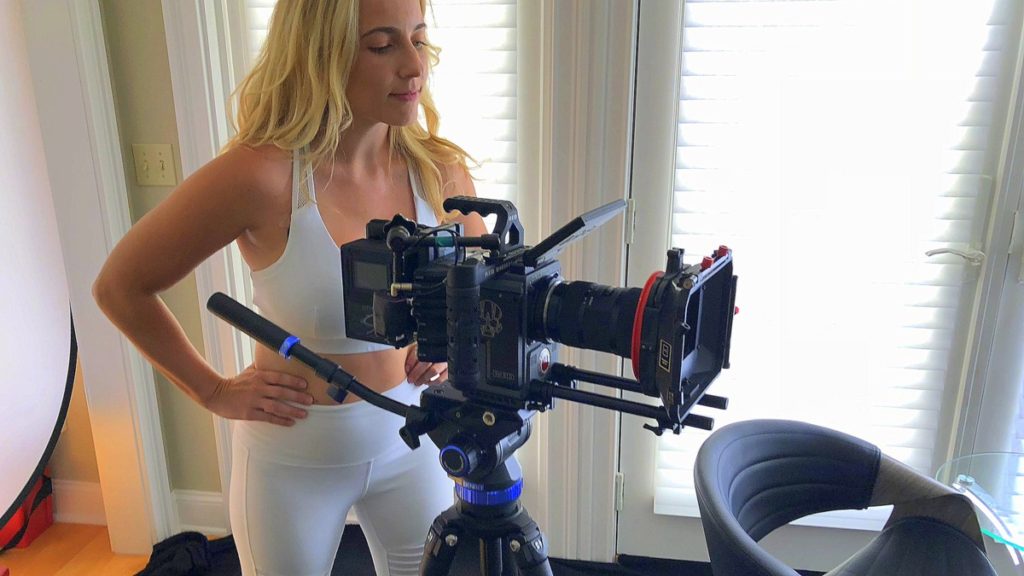 How do you balance both acting and creating?
JM : In day-to-day life I've become more of a creator. I act in all of my projects in some capacity. Honestly, I feel artistically fulfilled creating my own content so acting in a project that doesn't excite me isn't worth my time. On set it is more of a complicated balancing act of hat juggling. The key is to surround yourself with a really talented and supportive crew.
Any tips for others looking to create their own projects?
JM : Don't wait until you're "ready." You are never going to be ready. So many of my best projects have come from taking a risk, leaping, and figuring out the landing mid-air. It's not easy to create your own projects. Is it worth it? One hundred percent!
*I also teach filmmakers how to pitch their projects to networks through Actors Connection, Backstage, NYC Women Filmmakers, Tom Todoroff Studios, and private coaching. Check out a guest blog I wrote for The Film Fund. Most of what I teach is what I wish I would have known going into writing, directing, producing and staring in my own short in hopes that it'll help others skip some of the mistakes I made.
Who is your creative idol and what do you love about their work?
JM : Brit Marling is my creative idol. I'm a huge fan of her work not only as a writer/creator but also as an actress. She gives the characters she plays such beautiful complexity. She's also super eloquent. I can't stop thinking about something she said recently, "I often think about the metaphor of how a fish in water can't perceive water because the water is all it has ever known. But a really great science-fiction writer can take the fish out of the water and introduce them to air for the first time." That's what I aspire to do as a writer.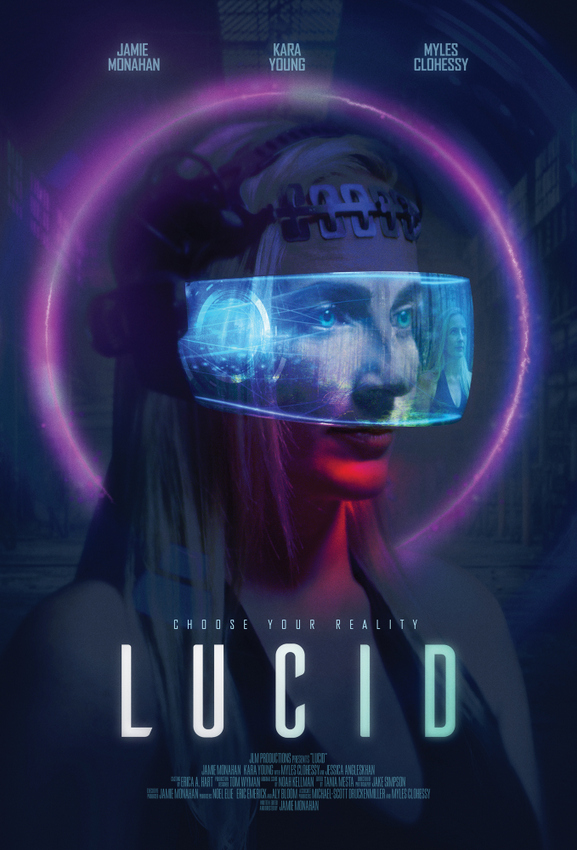 What types of stories are you interested in telling next?
JM : I'm interested in telling complex stories with strong female leads. My next project LEGACY is in post-production and will be premiering in festivals in 2021. LEGACY is a crime thriller series about sorority vigilantes, who kill bad men and eat them to get rid of their bodies. Currently I have another project swimming around my brain that is begging to be written.
---
Tell us what you think of the interview with "Jamie Monahan" What do you think of it? What ideas did you get? Do you have any suggestions? Or did it help you? Lets have your comments below and/or on Facebook or Instagram! Or join me on Twitter @oladapobamidele
Follow Jamie Monahan on Social Media
Website
IMDb
Facebook
Twitter
Instagram
LinkedIn




MORE STORIES FOR YOU
The post Jamie Monahan Turns VR Therapy into Stylized Sci-Fi Short 'LUCID' appeared first on indieactivity.